"You'll never know who you are unless you shed who you pretend to be." ―Vironika Tugaleva
We human beings are pretty strange creatures―going through much of our lives trying to show up in the ways we believe others want us to. This seems to be a very wide-spread condition; one might even call it an epidemic. We all seem to behave this way for a good part of our lives―many of us for our entire lives―all the while wishing that people would experience us for who we really are.
Isn't it ironic then that, while we are parading around in our make-believe masks and costumes in an attempt to gain acceptance, recognition or approval, we are truly inspired when we encounter someone who refuses to conform to this way of being? Those who choose instead to step fully into their authenticity so that we can see and experience them for who they really are―those are the people who inspire and motivate us to at least consider removing our masks and costumes.
Being yourself―rather than the ambassador (or actor) you send into the world to represent you―requires two things of you:
recognition and awareness of how you are currently showing up, and understanding why you are doing so; and
courage to know who you really are so that you can begin to remove the masks and show up authentically.
In this episode, David takes a deep dive into the topic of Identity. Watch the recording and learn how you can uncover the truth of who you really are and deepen your love and appreciation for all of your essence.
Please note: David's scheduled guest, Chris van Buren, was unable to participate in this conversation, so David presented the material on his own.
Related Posts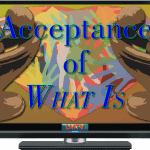 Accepting each situation as it is, without judgment or story, provides many benefits, and facilitates your handling of whatever live brings your way.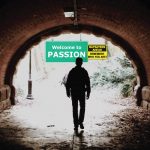 No matter how perfect your life may be, along the way you will inevitably experience pain. Deep pain often leads to deep awareness, and even passion.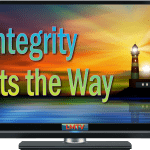 Integrity is a state of being in which thoughts, words, actions & emotions are holistically aligned. As such, it can be used like a Spiritual GPS system.