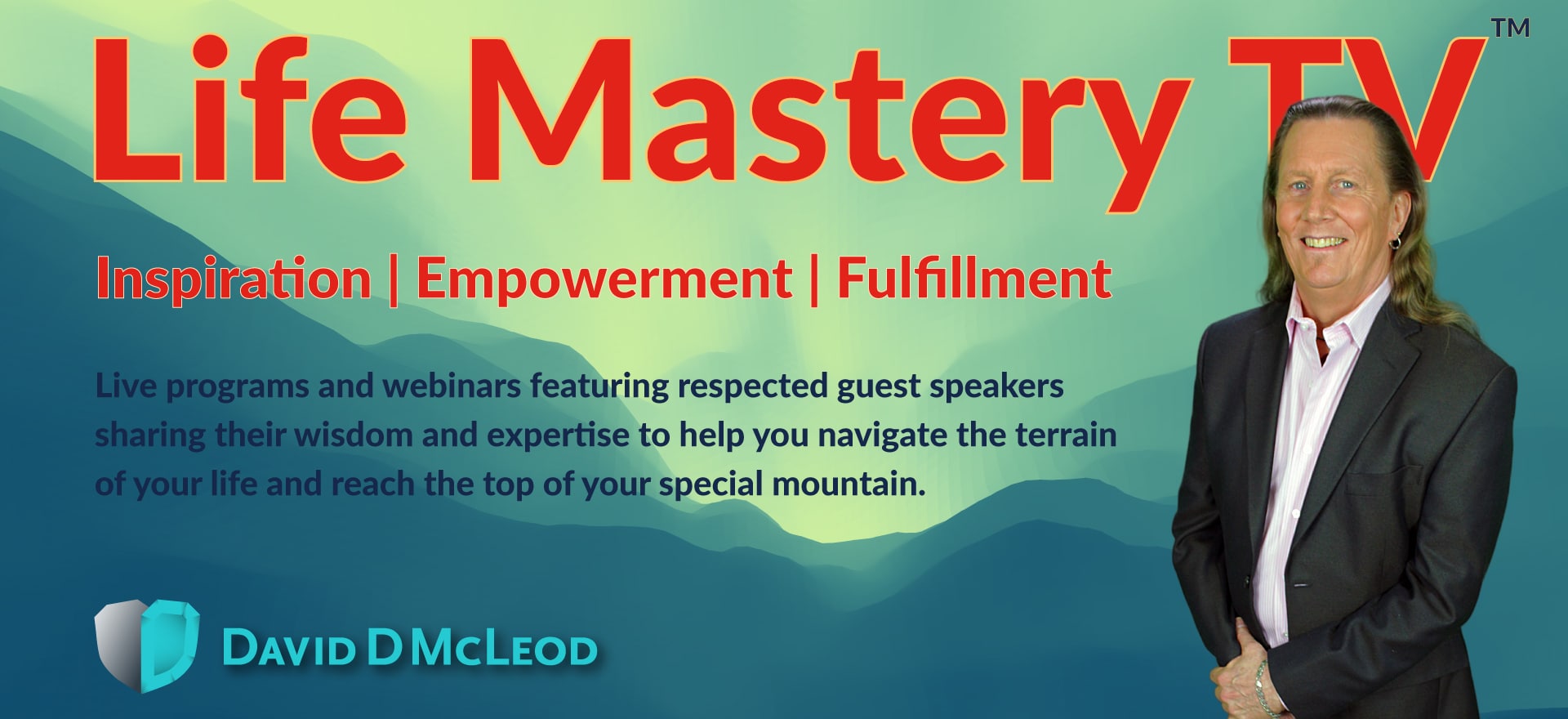 Welcome!
Welcome to Life Mastery TV, a constantly growing library of resources for helping you to enhance and improve all areas of your life.
You can participate in live free episodes with your host, David McLeod, and all kinds of amazing guests. These episodes air on the first and third Wednesday of every month at 11:00AM Mountain Time. All you have to do is pre-register up to 14 days in advance, and then join the webinar when it plays live.
If you are not able to attend live presentations, no worries. All episodes are recorded, and you can access any episode at any time if you obtain a free site membership subscription.
So, come on in, check out the website, watch some recordings, and leave your comments!
August 7th, 2019, 11:00AM MST
"Communication is the solvent of all problems and is the foundation for personal development." ― Peter Shepherd
It is well known that communication is a vital ingredient―the foundation, really―for every successful relationship. Unfortunately, most forms of communication that we experience in the world today are highly charged, competitive, and sometimes very mean-spirited―not exactly the kinds of qualities that lead to healthy relationships. Often, these forms of communication lead to blaming and shaming, and participants often find themselves losing or giving away their power, or worse, trying to disempower the other party (parties) involved. This increases stress, reduces a sense of well-being, and results in the proliferation of fear-based approaches to almost everything in life.
Well, this week, David and his guest Jillian Landis will offer some powerful ideas for reclaiming your own sovereignty in any communication―without in any way reducing the sovereignty of whoever you might be speaking with. Tune in and find out about:
Competition VS Collaboration
If you've ever had the experience of listening to someone while waiting impatiently for your first opportunity to get a word in, then you've experienced what we call competitive communication. Collaborative communication, by contrast, tends to move us toward allowing both parties to be fully heard—and being heard is what most of us really want.
Authentic Speaking
While listening skills are very important in any form of communication, we'd like to put a little more emphasis on what we call honest, open, truthful, and self-responsible speaking. Learn this skill and make it much easier for your communication partners to hear you—and understand you.
Listening Levels
There are at least 5 different levels of listening. If you can improve your own listening to the upper levels, you'll go a long way to improving your own likelihood of being fully heard.
Open Heartedness
Approaching every communication with an open heart automatically puts you into a more compassionate space—which makes it much easier for both parties to share more openly.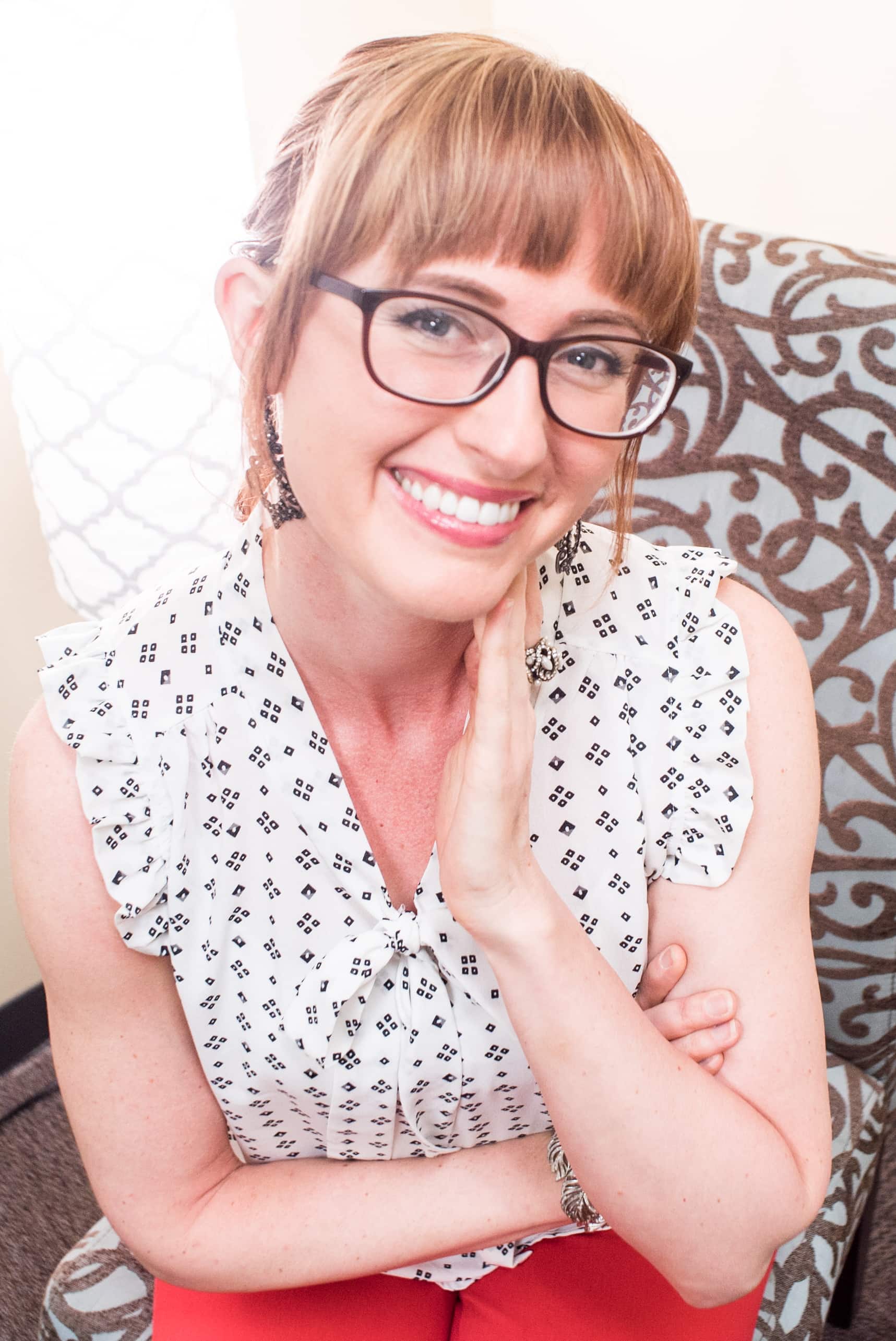 Jillian Landis
Jillian Landis is a coach who specializes in relationships, conflict, and self-worth. Her goal is for clients to rediscover their own self-worthiness and their own power to create their ideal lives. Jillian is driven to watch people fall in love with themselves as they align their choices with their values and purpose, while letting go of harmful personal compromises.
As founder of Evolve Personal Coaching, Jillian was inspired to develop a service that would meet people's needs in a powerful and individualistic way. She has always had a deep passion to be a catalyst for change in other's lives and loves to be a source of light and inspiration. But she didn't stop there! Jillian was inspired to find a way to support the valuable services that coaches provide, and founded the Idaho Life Coach Association, where she is currently serving as the President.
For more information, visit https://BoiseLifeCoach.com
August 21, 2019
Outgrowing Co-Dependence
Co-dependence is something that we generally associate with relationships involving one or more participants who struggle with addiction or illness. However, the sad truth is that co-dependence can happen in any relationship. In fact, unless you have already done a lot of healing work on your own personal issues, there's a pretty good chance that you might be experiencing co-dependence right now in at least one of your relationships.
In this episode, Ilene Dillon, a therapist and recognized expert in emotional mastery, will be joining David to look at this topic from many different angles. Join them to find out:
When and how co-dependence begins
Typical symptoms of a co-dependent relationship;
Tools you can use to reduce or eliminate co-dependence in your life.
This promises to be another amazing and powerful episode of Life Mastery TV, so mark your calendar and commit to watching the live presentation.
September 4, 2019
The Healer's Journey
No matter who you are or what you are here to do, one thing is pretty certain: you are on a life journey that is unique to you. No-one else will experience exactly the same things as you in exactly the same way. No-one else will learn the lessons you learn in exactly the same way. No-one else will have the same gifts as you and share them in the same way.
Pretty awesome, isn't it?
But there's something else that you may not have thought about: during your journey, you will encounter situations and conditions in your life that will cause you pain―perhaps even severe pain or trauma. And a big part of your journey will be the process you undertake to heal the wounds and traumas of your life.
In this week's episode, David will be joined by Healer and Transformational Coach Raelin Saindon, and together they will discuss this aspect of Life Mastery in some depth. Mark your calendar and make sure to attend the live presentation.