Welcome!
Welcome to the ALL NEW Life Mastery TV, a constantly growing library of resources for helping you to enhance and improve all areas of your life.
You can participate in live free episodes with your host, David McLeod, and all kinds of amazing guests. These episodes air on the first and third Wednesday of every month at 11:00AM Mountain Time. All you have to do is pre-register up to 14 days in advance, and then join the webinar when it plays live.
If you are not able to attend live presentations, no worries. All episodes are recorded, and you can access any episode at any time if you obtain a site membership subscription—which also entitles you to full access to articles that deal with various issues related to Life Mastery. There are other benefits to membership as well; you'll find out more about that elsewhere in this website.
Recent Episodes
Junie Moon Schreiber, Sara Jane
Recent Articles
David D McLeod, Dec 2, 2018
David D McLeod, Oct 13, 2018
December 19th, 2018, 11:00AM MST
"You'll never know who you are unless you shed who you pretend to be." ―Vironika Tugaleva
We human beings are pretty strange creatures―going through much of our lives trying to show up in the ways we believe others want us to. This seems to be a very wide-spread condition; one might even call it an epidemic. We all seem to behave this way for a good part of our lives―many of us for our entire lives―all the while wishing that people would experience us for who we really are.
Isn't it ironic then that, while we are parading around in our make-believe masks and costumes in an attempt to gain acceptance, recognition or approval, we are truly inspired when we encounter someone who refuses to conform to this way of being? Those who choose instead to step fully into their authenticity so that we can see and experience them for who they really are―those are the people who inspire and motivate us to at least consider removing our masks and costumes.
Being yourself―rather than the ambassador (or actor) you send into the world to represent you―requires two things of you:
recognition and awareness of how you are currently showing up, and understanding why you are doing so; and
courage to know who you really are so that you can begin to remove the masks and show up authentically.
In this week's episode, David and his guest Chris van Buren take a deep dive into the topic of Identity. Join the conversation and learn how you can uncover the truth of who you really are and deepen your love and appreciation for all of your essence.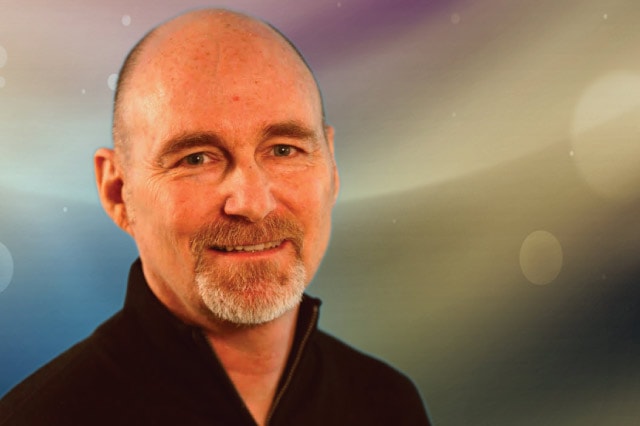 Chris van Buren
Chris van Buren has worked in publishing and information marketing since 1984 as a writer, publisher, and literary agent. He has written numerous books on technology, business, travel and self-help and spent eight years as a literary agent, helping authors get their books published. He has written for numerous magazines, including a Brazilian travel magazine (in Portuguese) and served as the Brazilian correspondent for U.S.Industry Today and Food & Drink Quarterly magazines.
Chris has studied spiritual teachings since the late 1980's and spent many years studying, comparing and mapping archetypes, emotions, chakras, and behavior patterns and exploring how these represent connections to the collective consciousness…our Noble Soul. He is certified in NeuroEmotional Technique (NET) and is an accomplished artist, entrepreneur and intuitive.
You can learn more about him on his website: https://launchmoxie.com
Jan 2, 2019
What a Difference a Choice Makes
Everyone has choice. All the time. In everything that shows up in life. It may not always seem that way, but it is true. This week, David is joined by Linda Shively, a coach and teacher who delights in bringing joy to people through her practice of Laughter Yoga. Join David and Linda to find out more about how you can make conscious, empowered choices and understand the differences they make in your life.
Jan 16, 2019
Compassionate Living
Compassion is the capacity to empathize with someone else's suffering while at the same time experiencing a strong desire to help alleviate that suffering. The Dalai Lama asserts that compassion is the key to true happiness. The question is, in our busy and sometimes chaotic lives, how do we cultivate a practice of compassion, both for others and for ourselves? Join David and his guest Jared Rosenberg for a deep look at potential answers to this and other related questions.