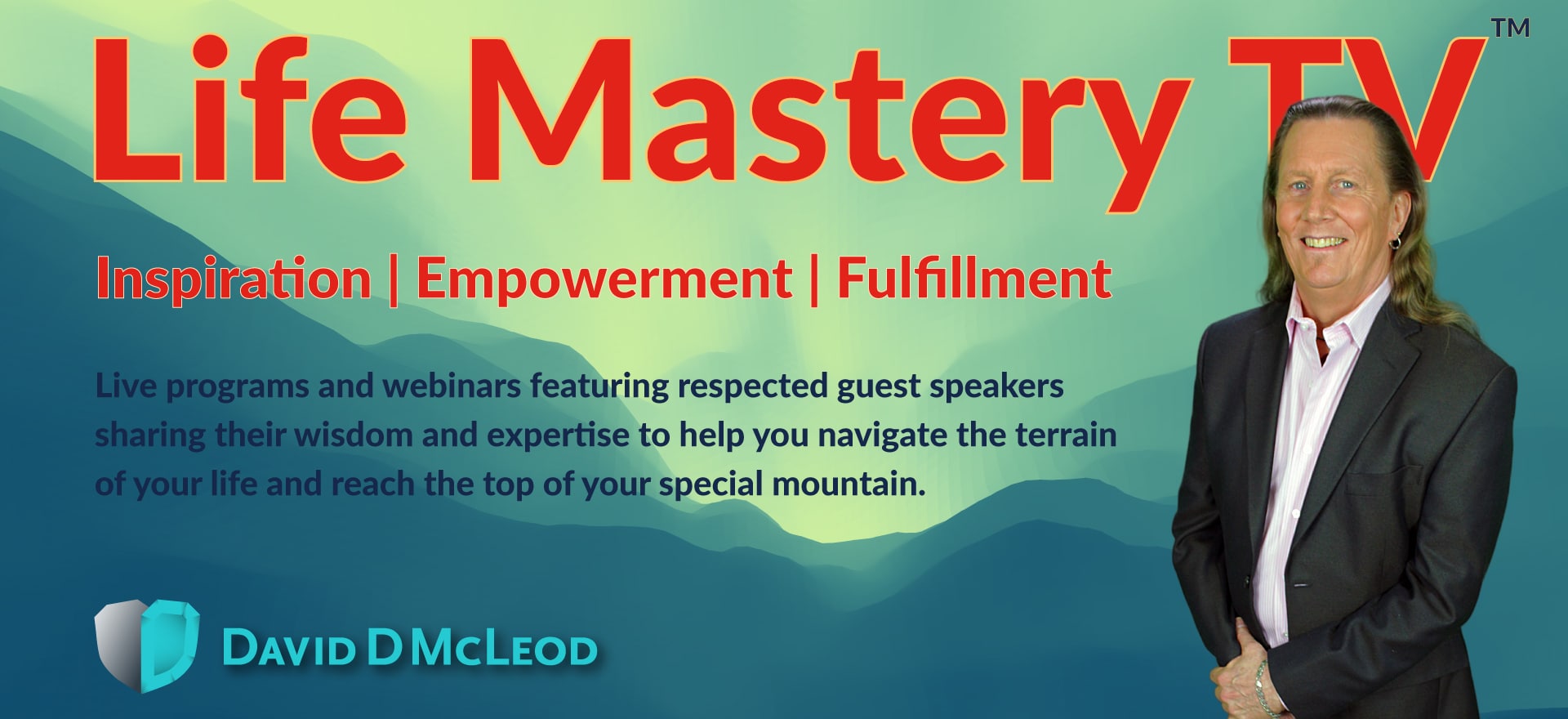 Welcome!
Welcome to Life Mastery TV, a constantly growing library of resources for helping you to enhance and improve all areas of your life.
You can participate in live free episodes with your host, David McLeod, and all kinds of amazing guests. These episodes air on the first and third Wednesday of every month at 11:00AM Mountain Time. All you have to do is pre-register up to 14 days in advance, and then join the webinar when it plays live.
If you are not able to attend live presentations, no worries. All episodes are recorded, and you can access any episode at any time if you obtain a free site membership subscription.
So, come on in, check out the website, watch some recordings, and leave your comments!
March 17, 2021, 1PM Eastern / 10AM Pacific
Sovereignty: A Path to Happiness
Maya Boston
"I am no bird; and no net ensnares me: I am a free human being with an independent will." ― Charlotte Brontë
In our current world, it seems as if there are external forces that determine how we are supposed to show up, behave, and interact with others. Essentially, we seem to be at the mercy of rules and regulations that are put in place to control us—as if without this external control, we would somehow contribute to endless chaos and anarchy. In order to maintain an orderly society, some of these rules and guidelines may be necessary, but what is the cost? What happens to the spirit of the individual?
Imagine living a life where external controls do not exist, where you are free to express and experience the full measure of who you really are—always, of course, respecting the right of everyone else to do the same. Wouldn't it be amazing to be able to choose where and how to invest your energy, instead of being on a hamster wheel forever chasing an illusion?
We have been led to believe that we are making choices from a place of freedom, and yet a whole new world is opening in understanding just what freedom means to each individual. We are beginning to recognize the importance of Individual Sovereignty. In this episode, transition guide and energy worker Maya Boston will share her wisdom on this subject. We'll be discussing a lot of great concepts, including the following:
Sovereignty = Freedom
Do you find yourself affected by people or events pushing your buttons? Sovereignty provides you with the ability to observe and feel the world around you without slipping into reaction mode about these events. Eliminating reaction is a powerful way to move toward the experience of authentic freedom.
How Can it Help?
Claiming your own individual sovereignty means taking full responsibility for all aspects of your life. This in turn leads to a more balanced and happier life. Imagine creating a live that flows with ease and grace.
Reclaiming Your Sovereignty
On some level, you have given up your sovereignty in order to participate in the illusion that you have to think and behave in a certain way. Your sovereignty is always there; it is your birthright. Reclaiming it is really nothing more than giving up the illusion and reconnecting to the deepest truth of who you really are.
Sovereignty: The Natural State
Taking time to go within to that quiet place brings you into direct connection with your true Self. Here you re-discover the true journey awaiting you, which corresponds to your whole reason for being here. The world is changing, and we are all being challenged to step up, to clean out our cupboards so to speak, and to look at what is working in our lives and what is outdated. This evolution leads us to happier and more authentic lives—and who doesn't want that?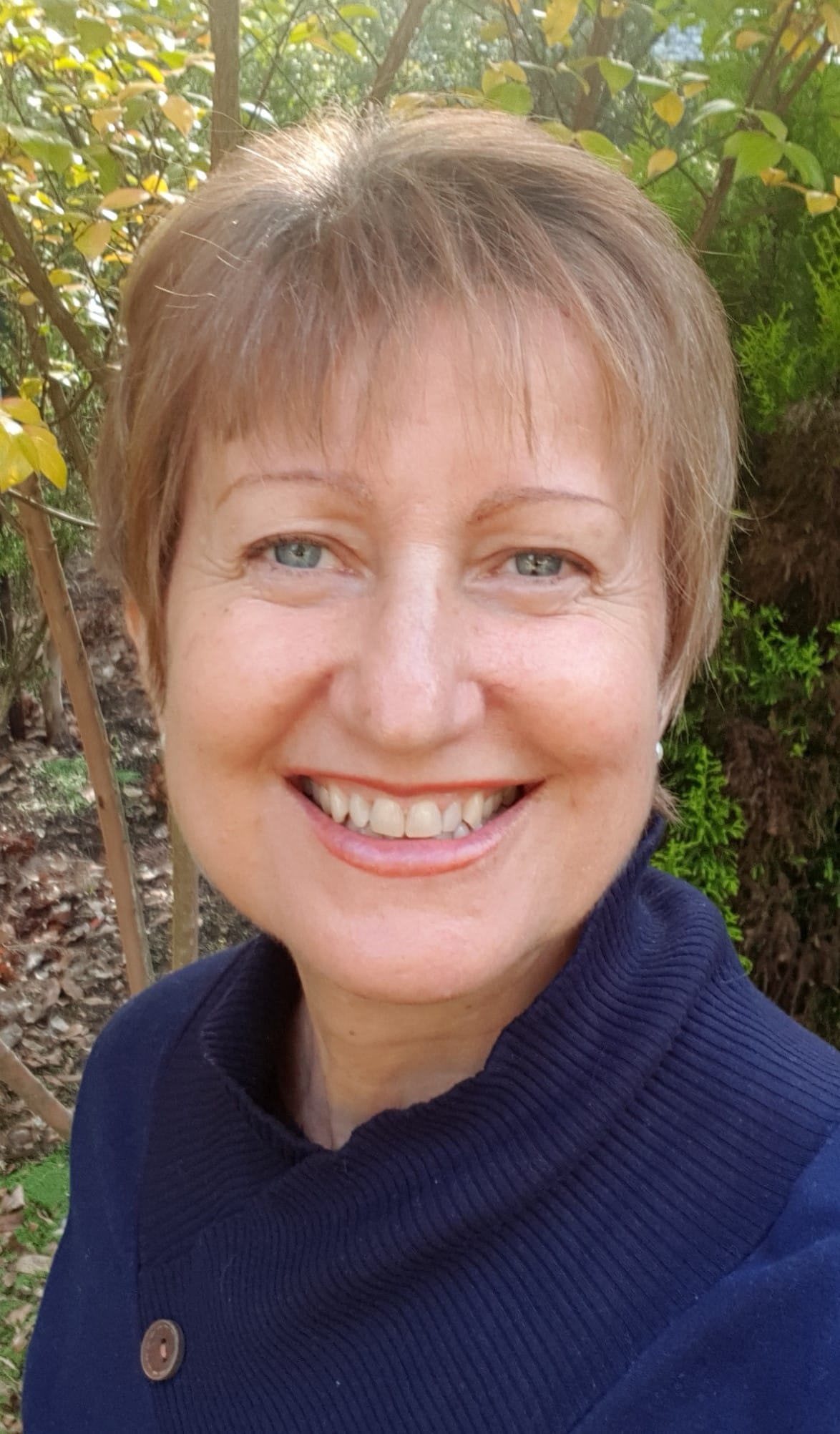 Maya Boston
Maya Boston is a Transition Guide, Energy Worker, Light Language Channel and Gong Sound Journey Facilitator.
Maya assists clients to transition from 3D to 5D consciousness. Through a combination of mentoring, intuition, Light Language channeling, and personal Gong Sound Journey tracks, she helps clients change outdated, negative thought and behavior patterns, and guides them to create a life that flows.
Find out more at: https://MayaGongs.com
April 7, 2021
Cancer's Unexpected Gift
Janette Stewart
---
April 21, 2021
Voice of The Akashic Records
Debbra Lupien
---
May 5, 2021
Your Lifetime Flip Flops
Kristi Borst
---
May 19, 2021
Life-Purpose: Found!
Diane Achatz