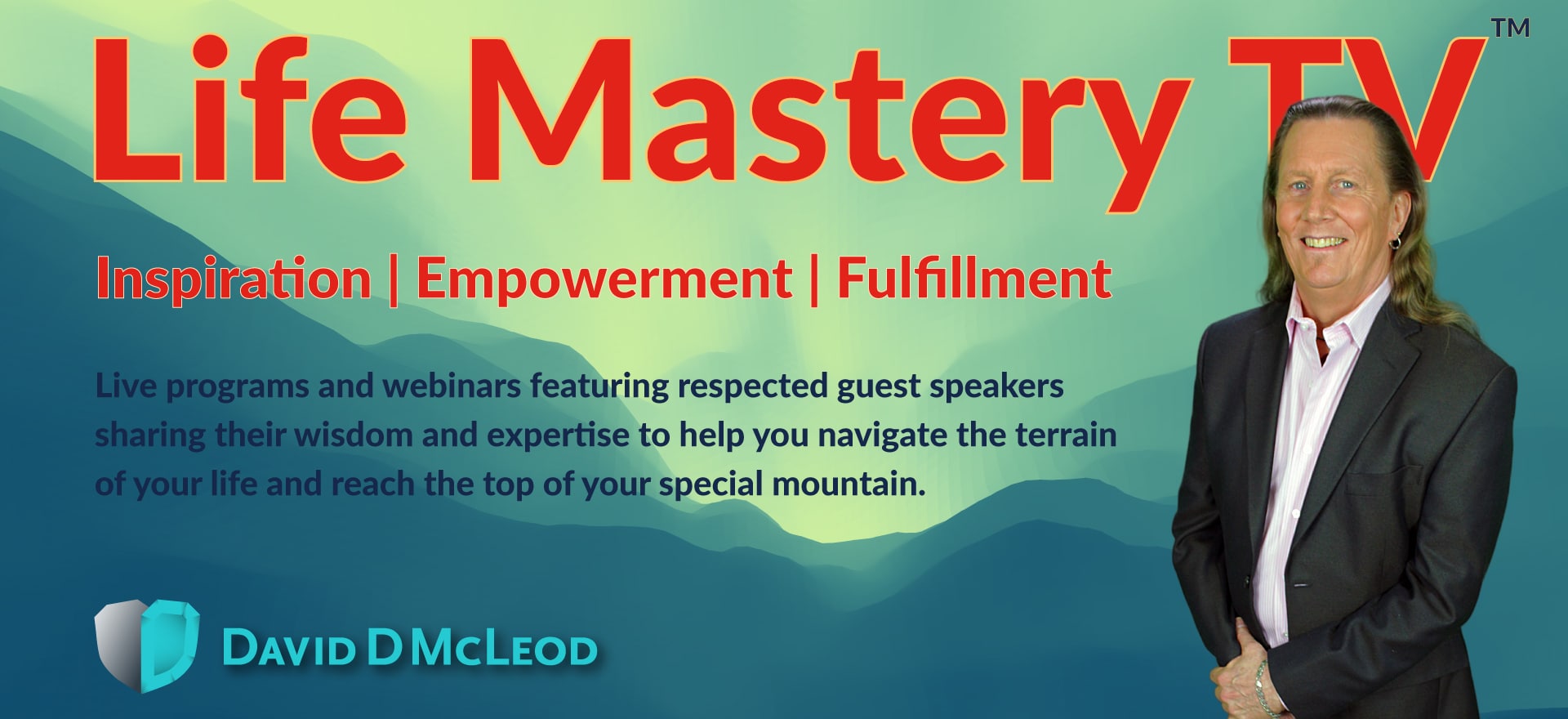 Welcome!
Welcome to Life Mastery TV, a constantly growing library of resources for helping you to enhance and improve all areas of your life.
You can participate in live free episodes with your host, David McLeod, and all kinds of amazing guests. These episodes air on the first and third Wednesday of every month at 11:00AM Mountain Time. All you have to do is pre-register up to 14 days in advance, and then join the webinar when it plays live.
If you are not able to attend live presentations, no worries. All episodes are recorded, and you can access any episode at any time if you obtain a free site membership subscription.
So, come on in, check out the website, watch some recordings, and leave your comments!
December 2, 2020, 1PM Eastern / 10AM Pacific
The Path of Least Resentment
Dr. Toni Warner
At the heart of all anger, all grudges, and all resentment, you'll always find a fear that hopes to stay anonymous." ― Donald L. Hicks
Who in this world has not at one time or another been hurt, slighted, wounded, or even traumatized by another person? And of those who have been victimized in one way or another, who has not secretly wished to get even or have revenge—and maybe even acted on that desire?
Resentment is something that most people experience at one time or another in their lives. But it turns out that, if we hold onto resentful thoughts of revenge, we tend to do more damage to ourselves than to anyone else. Resentment is—to paraphrase a wonderful reminder—a kind of figurative poison that we ingest in the vain hope that the other person will die!
For this episode of Life Mastery TV, I've invited the highly knowledgeable Dr. Toni Warner to help us understand this common reactive feeling, and to provide us with some ways to overcome and heal it. We'll be discussing the following, and a lot more besides:
What Is Resentment?
In order to understand the effects of resentment, we must first have a good understanding of what it is and how it shows up. We'll talk about the physical, mental, and emotional components of resentment; we'll also look at some of the external signs that can help you identify it.
Impact on Relationships
Score-keeping, hurtful words, the "silent treatment", withholding affection. These are just a few of the symptoms that can appear when someone in a relationship begins to feel resentment. Obviously, any one of these examples can cause strain on the relationship and, if left unchecked, can lead to real damage.
Breaking the Resentment Cycle
We'll discuss the resentment cycle, how it shows up in daily life, and how it impacts our relationships. We'll consider various ways we can intervene in the cycle and short-circuit it before it worsens.
Letting Go of Resentment
People often find that making peace with something that happened in the past allows them to release it and move on. We'll discuss some of the tools that can facilitate this process so that you get the most out of the release. Take advantage of this to heal yourself and your relationships!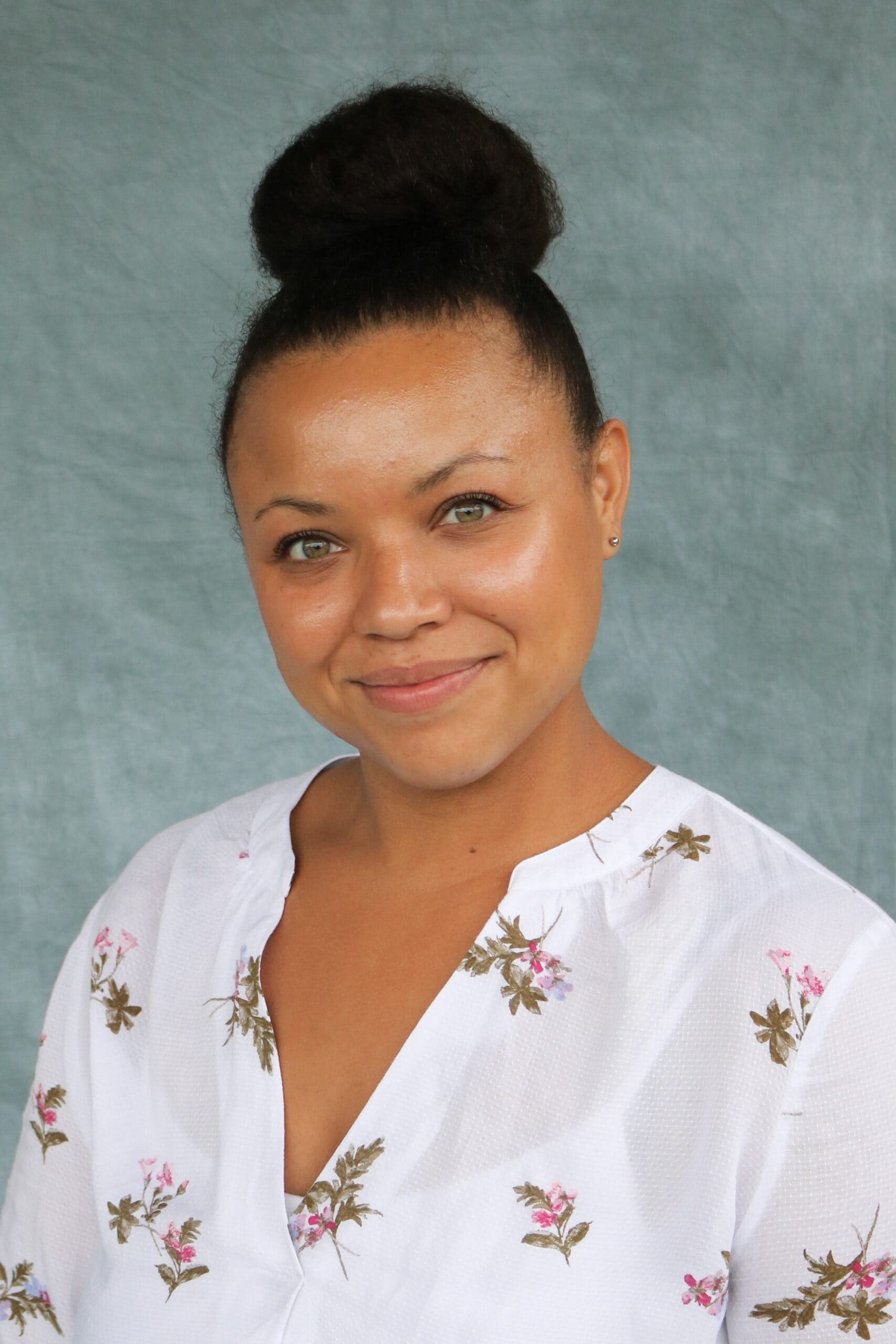 Dr. Toni Warner
Dr. Toni is a licensed psychotherapist in the state of PA, a busy mother of 3, a former behavior specialist, and a Life Advisor for the Busy & Ambitious. For more than a decade, she has been a parenting professional, working and studying in the fields of human behavior, psychology and sexuality.
Having navigated mental health issues and relationship challenges of her own, she knows what it's like to wrestle with the relentless need to achieve, while dealing with overly active mind clutter. She didn't just learn how to both prevent and exit burnout through her professional work and academic studies—she personally traversed the turmoil of burnout herself.
Through her coaching practice, Dr. Toni guides people along their life journey, supporting them with life transitions, chronic stress, post-trauma, leadership and relationships challenges, and much more.
Learn more at http://DrToniCoaches.com
December 16, 2020
Doorway to God
Kellan Fluckiger
---
January 6, 2021
Release to Receive
Anna Pereira
---
January 20, 2021
Transformational Conversations with Grief
Carrie Doubts
---
February 3, 2021
A Gift of Natural Joy
Azmina Jiwa