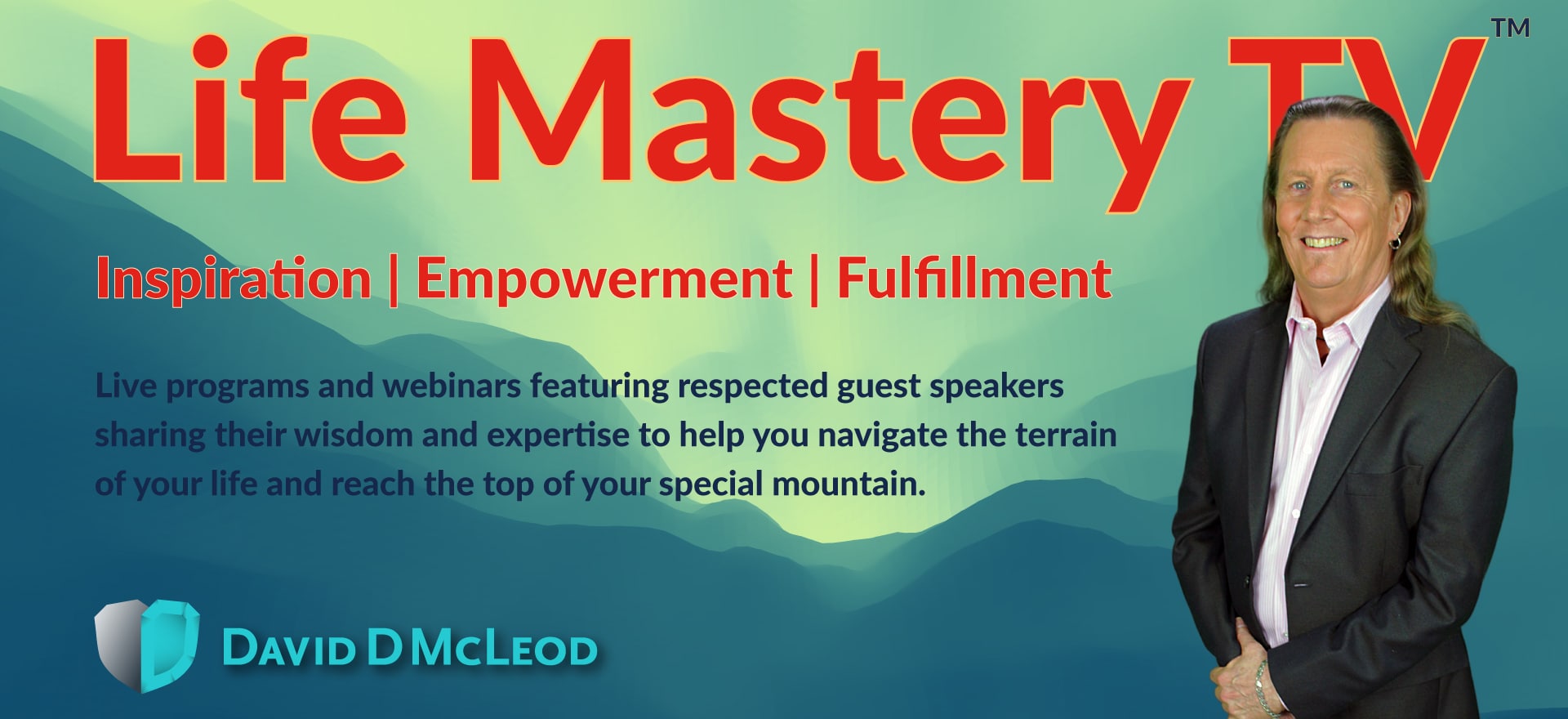 Welcome!
Welcome to Life Mastery TV, a constantly growing library of resources for helping you to enhance and improve all areas of your life.
You can participate in live free episodes with your host, David McLeod, and all kinds of amazing guests. These episodes air on the first and third Wednesday of every month at 11:00AM Mountain Time. All you have to do is pre-register up to 14 days in advance, and then join the webinar when it plays live.
If you are not able to attend live presentations, no worries. All episodes are recorded, and you can access any episode at any time if you obtain a free site membership subscription.
So, come on in, check out the website, watch some recordings, and leave your comments!
August 4, 2021, 1PM Eastern / 10AM Pacific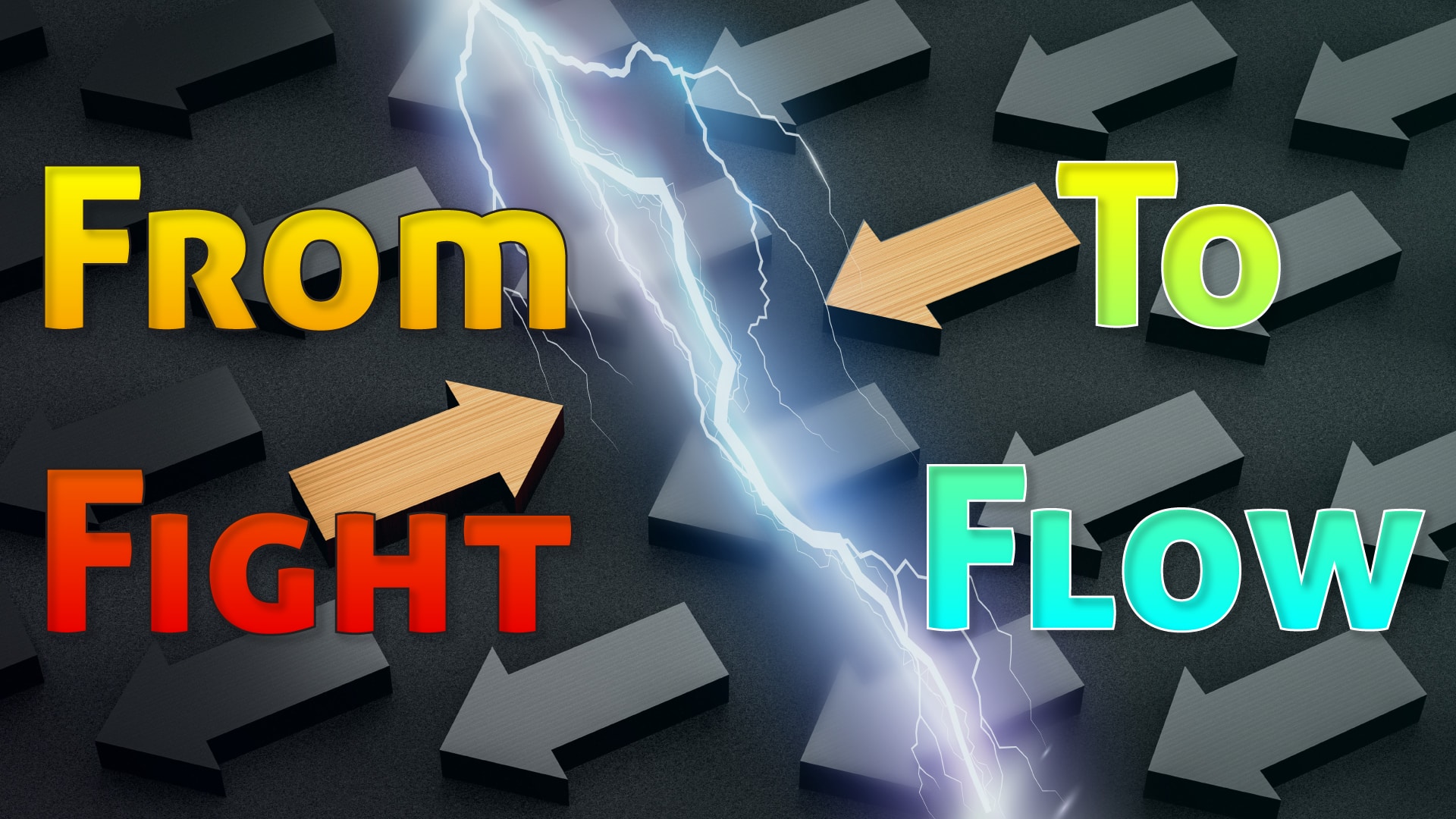 From Fight to Flow
with
Tamara Golden
"Those who flow as life flows know they need no other force." ― Lao Tzu
When life circumstances seem chaotic, the idea of going with the flow can be a difficult one to embrace. Sometimes, the Universe delivers events or conditions that lead us to question what we are doing or why we are even on a particular path, and we may find ourselves feeling angry or frustrated—perhaps even to the point where we actively fight against our situation. On some level we know that the resistance is futile, but our ever-so-helpful ego-minds continue to strive against these external events, in some vain hope of gaining control!
When we are challenged by unpleasant or even painful external circumstances, we may have no idea how to return to the beautiful and peaceful flow state that we all seem to enjoy so much. Well, in this episode of Life Mastery TV, we are going to consider some options for helping us to regain our state of acceptance and flow.
To help me in this task, I've invited a gifted retreat planner, Tamara Golden, to join me. As someone who has gone through her own challenges in dealing with the chaos of life, Tamara knows how to create beautiful healing spaces and has a lot of ideas for reconnecting to the gentle flow of life. In this episode, we'll talk about:
Fight or Flight Triggers
Virtually everyone has received pretty clear signals concerning a calling, a purpose, a path, or even just a next step—but then ends up resisting the call, maybe even to the point of fighting it tooth and nail? What is it that triggers this kind of response to a call that clearly comes from our higher selves?
Change as a Teacher
We seem to have a love-hate relationship with change. On the one hand, we like the newness that comes with change, but we often resist the very change we say we want because it brings with it some aspects of the unknown. Change can be a great teacher for us if we allow ourselves to be present to it without judgment.
The Gift of Acceptance
If we can get out of our own way—that is, soothe our ego-minds into gentle silence so that we see things as they really are—then we can release our stories, interpretations, and judgments and settle into a space of acceptance. In this space, everything is perfect just as it is.
Trusting in the Flow
The more we are able to accept things as they are, the more we become accustomed to trusting that the Universe is there to support us in our journey. As we develop our ability to trust, we naturally and effortlessly slip into the Flow that makes all of life so beautiful and enjoyable. And then the resistance that we experienced earlier seems like a vanishing memory!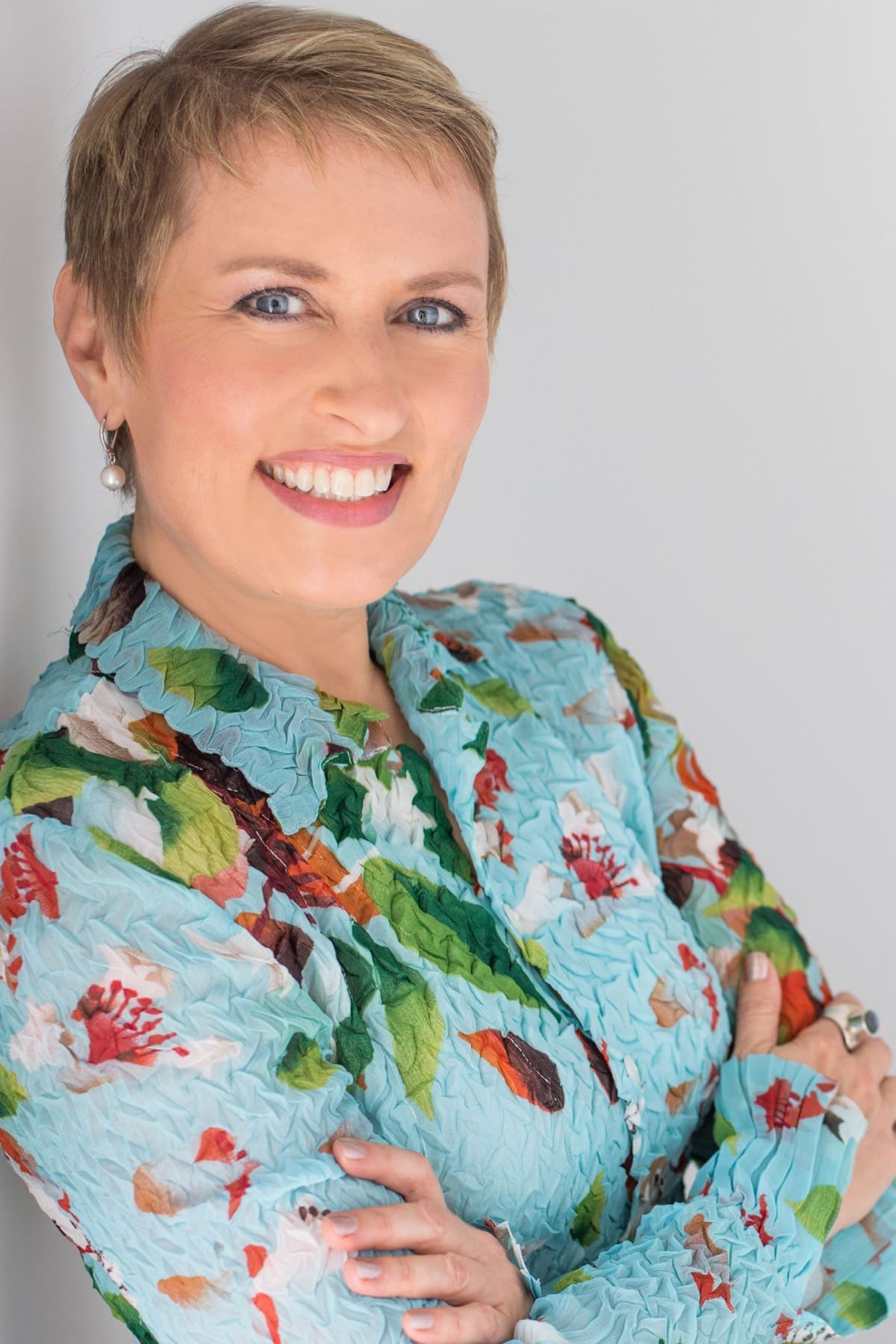 Tamara Golden
Tamara Golden is the owner of Journeywork Retreats, a retreat strategy, design and planning company operating throughout the US and worldwide. Through her work, Tamara combines her 20+ years in coaching, travel and event planning with her passion for personal transformation to help heart-centered entrepreneurs harness the power of the in-person retreat experience to grow themselves, their clients, and their business.
For more, visit https://JourneyWorkRetreats.com.
August 18, 2021
Your Healthy Self―at Any Age
Ricki McKenna
---
September 1, 2021
Angel Power
Ingrid Auer
---
September 15, 2021
Overcoming Self-Sabotage
Melissa Jirovec
---
October 6, 2021
Ketogenics Done Right
Jacquie Walburn