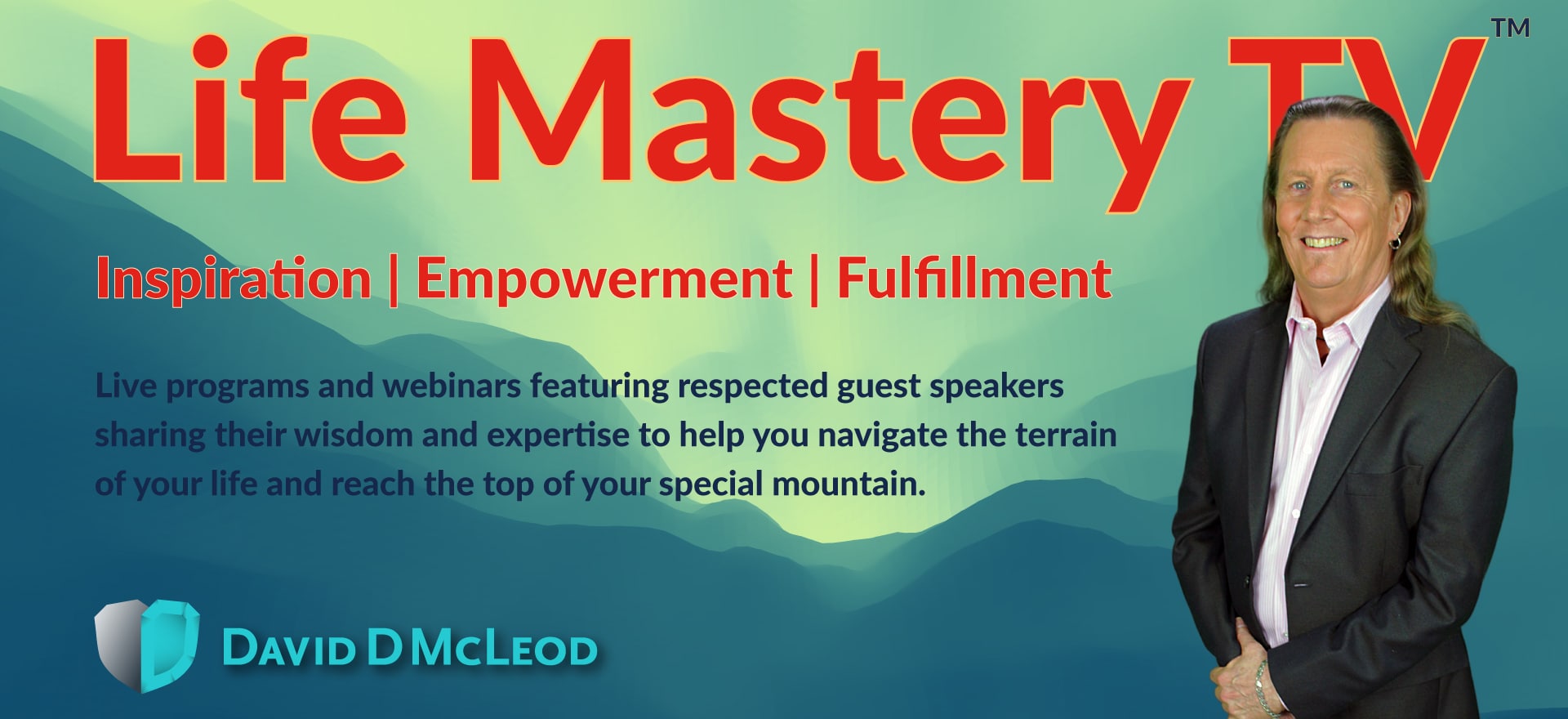 Welcome!
Welcome to Life Mastery TV, a constantly growing library of resources for helping you to enhance and improve all areas of your life.
You can participate in live free episodes with your host, David McLeod, and all kinds of amazing guests. These episodes air on the first and third Wednesday of every month at 11:00AM Mountain Time. All you have to do is pre-register up to 14 days in advance, and then join the webinar when it plays live.
If you are not able to attend live presentations, no worries. All episodes are recorded, and you can access any episode at any time if you obtain a free site membership subscription.
So, come on in, check out the website, watch some recordings, and leave your comments!
February 5th, 2020, 11:00AM Mountain Time
"Life is a dance. Mindfulness is witnessing that dance." ― Amit Ray
Mindfulness is well known to be a powerful, life-affirming practice that has countless benefits in both the physical and spiritual realms. It is an ability that appears to be inherent in all humans, although many of us might not know how to make use of that ability. There are many techniques available to help improve and strengthen our skills at mindfulness, and in this week's episode, we'll be looking at one way in particular for bringing mindfulness fully into the body. We call this Embodied Mindfulness, and to shed some light on this subject, I've invited the wonderful Yoga teacher, Manuela Rohr to join us.
In this episode, Manuela and I will be talking about the following:
Honoring the Body
Our bodies are constantly processing information and communicating with us. The question is: are we listening? We'll talk about bringing moment-to-moment awareness to the body so that we can tap into its wisdom.
Creating Joy and Flow
Acceptance leads to an understanding and appreciation that we have a choice in how we live our lives. We'll see how mindfulness can support us in creating more joy and flow in our lives.
Embracing Change
Change is inevitable, whether we like it or not. We can resist change but that only creates pain and discomfort. Far better to learn from the body and breath, and allow the change to happen without resistance.
Recognizing and Respecting Boundaries
Are you aware of your boundaries? Do you honor them, or do you allow others to step past your boundaries? We'll look at a simple tool to help you become more intimate and respectful of your own boundaries, and the boundaries of others.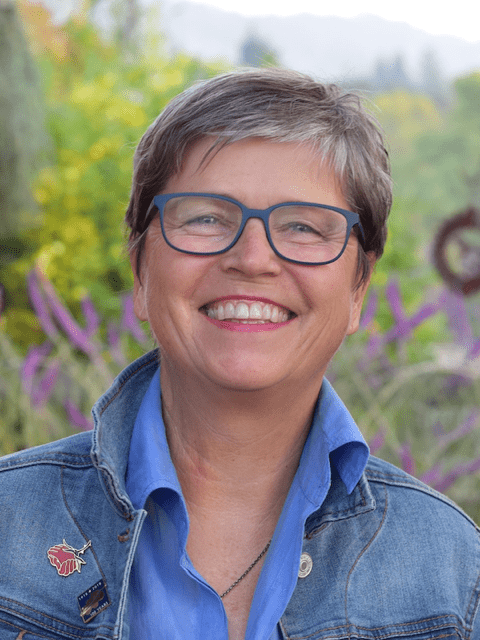 Manuela Rohr
Manuela Rohr is an expert certified Yoga Instructor, a Phoenix Rising Yoga Therapist and Group Facilitator with over 33 years of experience in body-mind healing. She infuses the age-old wisdom of yoga with the therapeutic mindfulness-based practice of Phoenix Rising Yoga Therapy both in Europe and the US, to provide a unique and powerful healing experience.
Manuela believes that as long as you can breathe, you can practice yoga. She moves her students toward a life worth living, no matter the obstacles. Life's a balancing act, and Manuela chooses to embrace what's possible every day. She'll show you how to navigate the bumpy transition from suffering to freedom and is committed to living her life with deep joy.
Find out more at https://ManuelaRohr.com/
February 19, 2020
The Natural Leader
Chris Kyle
---
March 4, 2020
Reclaiming the Body Temple
Elizabeth Kipp
---
March 18, 2020
Living in Magnificence
Gloria Coppola
---
April 1, 2020
TBA―No Foolin'!
Linda Shively