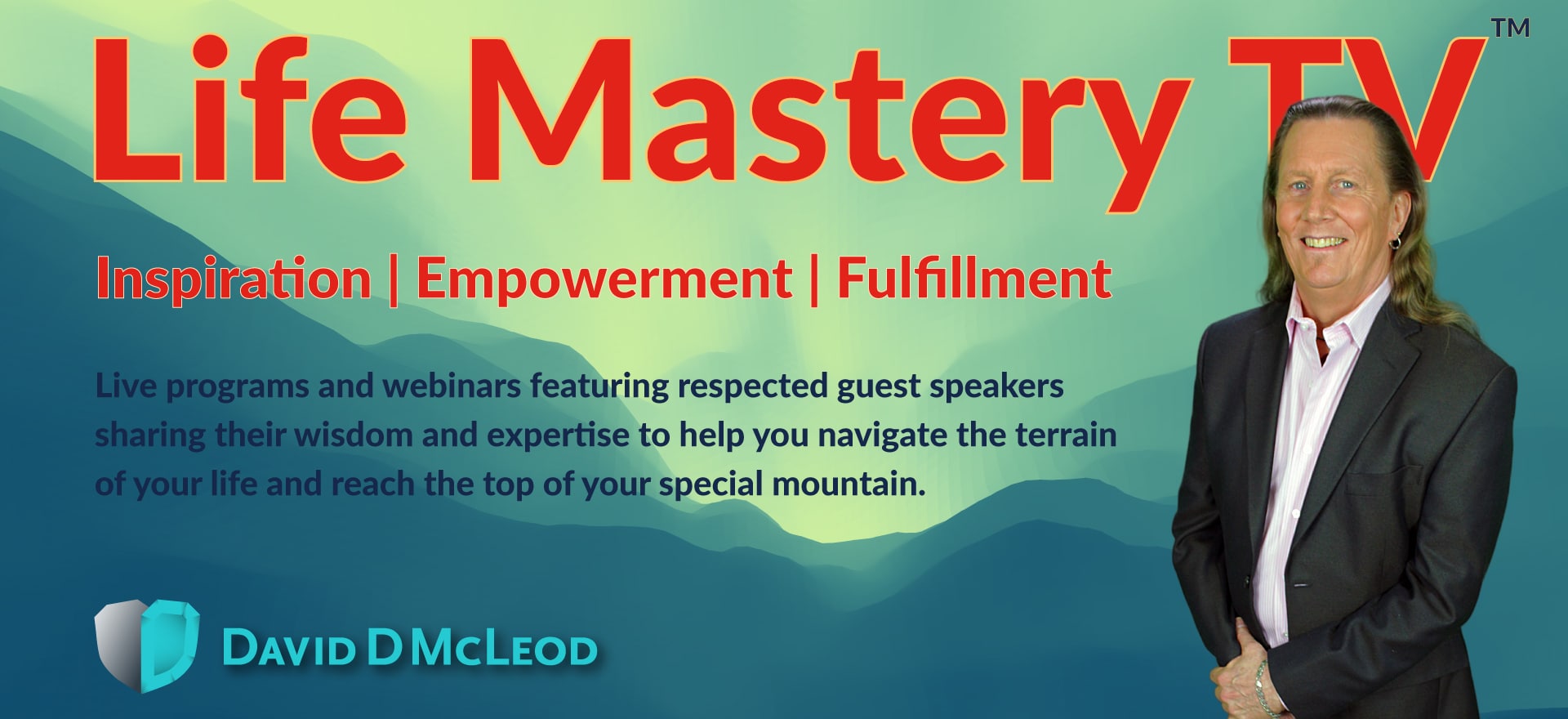 Welcome!
Welcome to Life Mastery TV, a constantly growing library of resources for helping you to enhance and improve all areas of your life.
You can participate in live free episodes with your host, David McLeod, and all kinds of amazing guests. These episodes air on the first and third Wednesday of every month at 11:00AM Mountain Time. All you have to do is pre-register up to 14 days in advance, and then join the webinar when it plays live.
If you are not able to attend live presentations, no worries. All episodes are recorded, and you can access any episode at any time if you obtain a free site membership subscription.
So, come on in, check out the website, watch some recordings, and leave your comments!
October 16th, 2019, 11:00AM MDT
"There is no love without forgiveness, and there is no forgiveness without love." ― Bryant H. McGill
Forgiveness is a magical, mystical force that most people don't really understand. Indeed, there are a lot of myths and misconceptions about forgiveness. We have a collective mistaken idea about what forgiveness is and how it is meant to be used. We think it is a gift we offer to the person being forgiven, as if that somehow transfers healing to the other person. But this is incorrect thinking.
In this episode, we're going to clear up some of these misconceptions and help you to use this powerful force in ways that you might not have previously imagined. It's probably going to blow your mind!
David's guest will be the amazing Reverend Misty Tyme, an author, teacher, and workshop leader who has learned about forgiveness the hard way. Join David and Misty for another entertaining episode that will help you learn to spread the "Forgiveness Love"! Register right now so you can attend the live presentation. Here's are some of the things you will learn about:
Myths & Misconceptions
Forgiveness is a powerful tool, no question about it, but there are a lot of ideas that people have about forgiveness that are inaccurate, misleading, or just plain false. We'll spend some time clearing up the confusion.
Letting Go of Expectations
Quite often, people who have been wronged in some way develop a fixation with their own expectations that the other person should make amends. Unfortunately, this often does not happen. Our attachment to an expected outcome often leads to even more pain. We'll talk about how to release these expectations.
The Forgiveness Algorithm™
We'll look at a specific set of steps you can follow to bring yourself more quickly—and more enjoyably—to a relaxed stated of acceptance and joy that comes from forgiveness.
A Toolbox for Forgiveness
We'll talk about a variety of additional tips, techniques and tools that will accelerate your own forgiveness process, and help you to encourage forgiveness in others.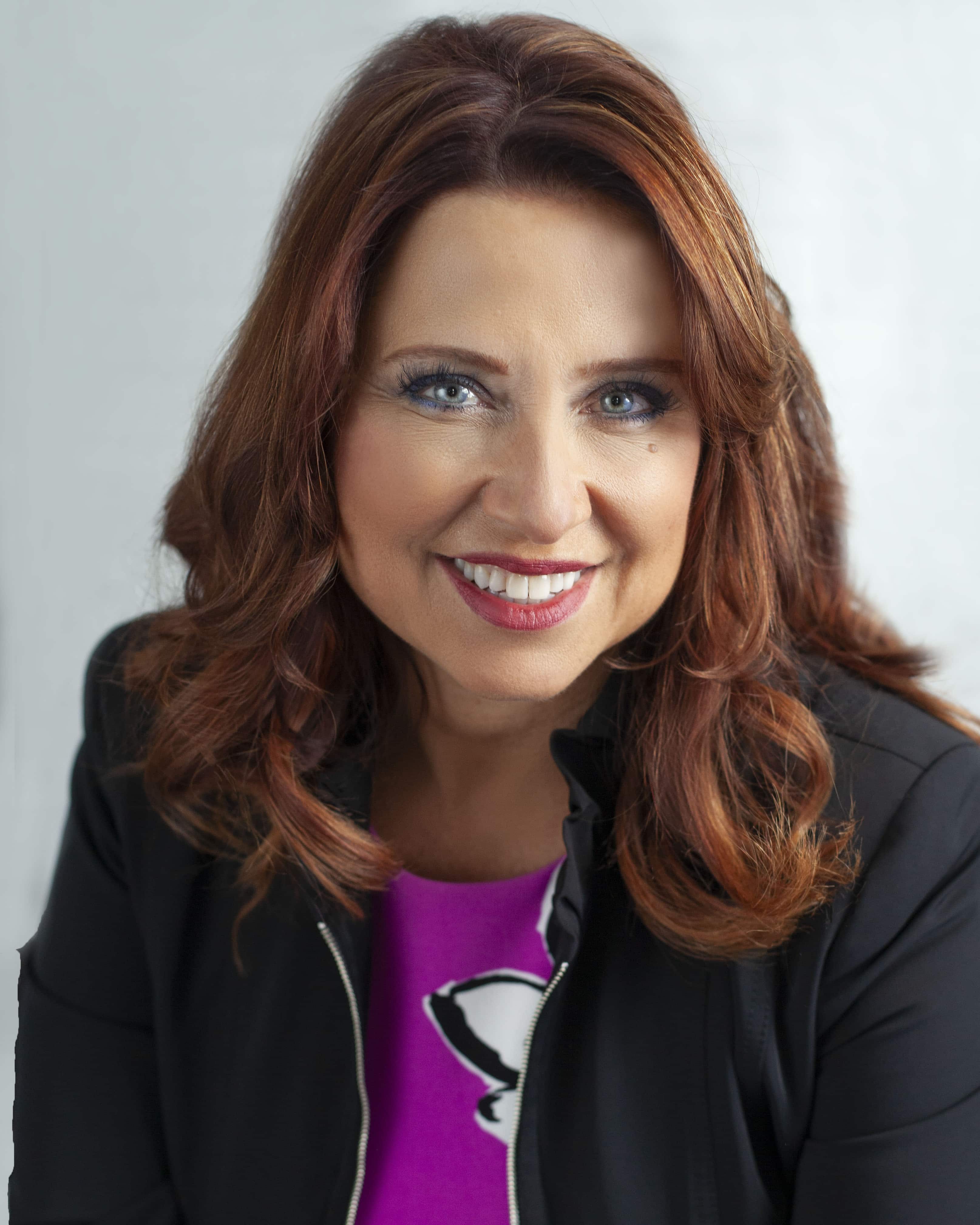 Misty Tyme
Misty Tyme is an author, speaker, trainer, forgiveness expert, certified death doula, interfaith reverend and creator of The Forgiveness Algorithm™. She has a powerful and clear mission:
to bring a forgiveness tool to a cynical world that is craving a way to let go of pain and anger.
Armed with the motto that forgiveness is the link between love and healing, Misty believes when we practice forgiveness, we make room in our hearts for more love and kindness. With a gift for opening hearts through her humorous and touching stories, she is known for uplifting and enlightening audiences from big stages to small groups across the U.S. through her keynote talks, presentations and workshops.
Find out more at: https://MistyTyme.com
November 6, 2019
The Right Path?
Jim Phillips
Have you ever wondered why you are here or what you are here to do? It is a common question that almost all people struggle with at one time or another. And of course, the people around us—especially our parents, caregivers, teachers and leaders—are more than happy to tell us what they think we are here to do. In fact, sometimes, the ideas of others get so ingrained in us that we try to accommodate those ideas in order to gain recognition or approval. Unfortunately, this almost always leads to dissatisfaction because we have unwittingly failed to pay attention to the only voice that really matters: the internal voice of our higher self.
In this episode, David's guest Jim Phillips—a gifted and wise writer and teacher—will be sharing some of his wisdom in a way that will help you discover and follow your true path. So mark your calendar and make a commitment to yourself to join David and Jim—you may just begin to appreciate the importance of what you have to say to yourself!
November 20, 2019
Living Audaciously
Rochele Lawson
Fear is a natural response to certain kinds of stimuli. And many of us respond to fear in a pretty common way that we know as "fight or flight." The problem is, regardless of which of these options we take, we are often simply reacting to the emotional energy we are feeling, without necessarily doing a full "sanity check" to ensure that the reaction is justified.
It turns out that most of our fears are actually just messages that come from our ego-mind, and because the ego-mind is always on the lookout for circumstances that appear similar to unpleasant, dangerous, or threatening situations from our past, these messages usually have an air of urgency, which triggers fear within us. If we stop and examine the current situation very closely, we often come to realize that it is just a "false flag". However, if we react before we examine the situation, we can easily make matters much worse.
For this episode, David has invited The Queen of Feeling Fabulous, Rochel Lawson to share her perspective on the subject, and to offer some tips for learning how to conquer your fear. Make a commitment to yourself to join them for the live presentation!