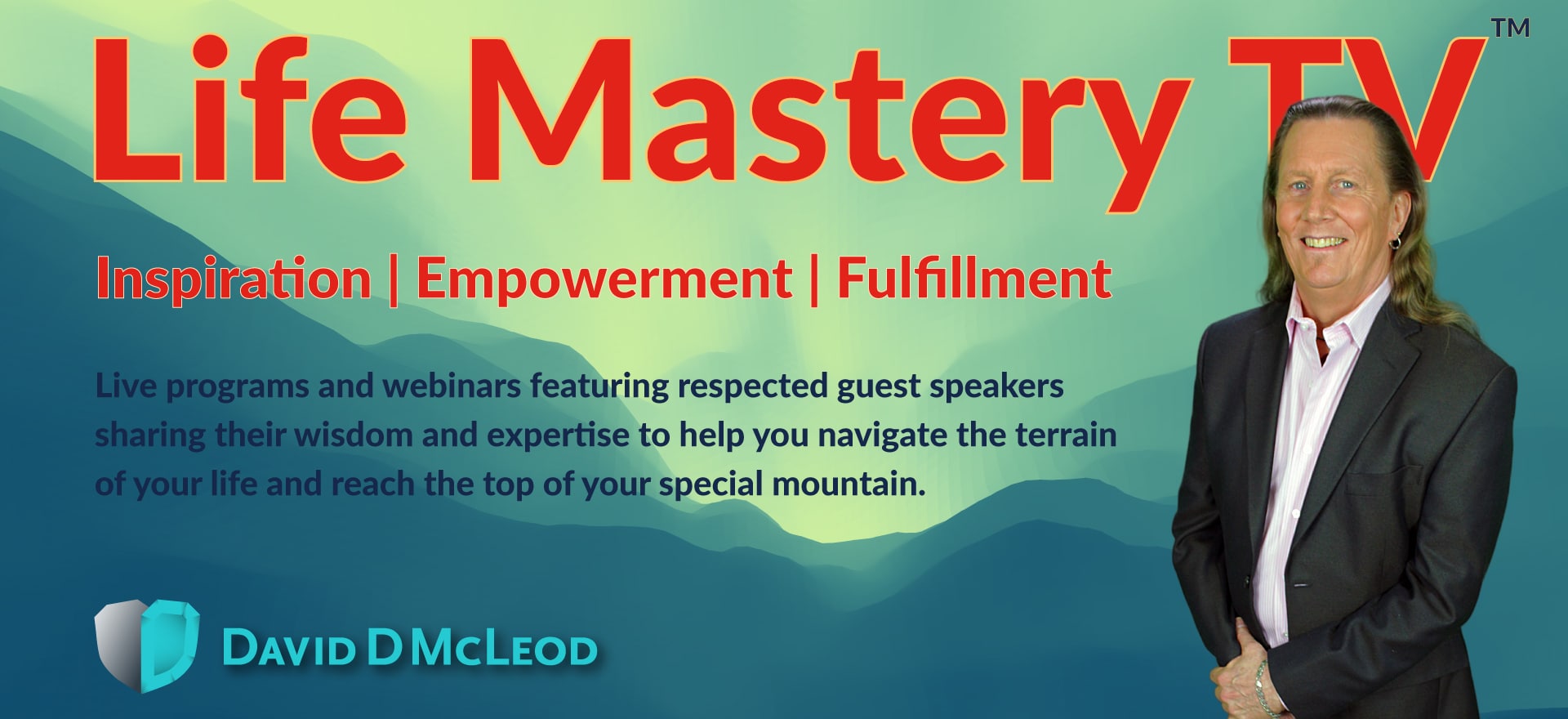 Welcome!
Welcome to Life Mastery TV, a constantly growing library of resources for helping you to enhance and improve all areas of your life.
You can participate in live free episodes with your host, David McLeod, and all kinds of amazing guests. These episodes air on the first and third Wednesday of every month at 11:00AM Mountain Time. All you have to do is pre-register up to 14 days in advance, and then join the webinar when it plays live.
If you are not able to attend live presentations, no worries. All episodes are recorded, and you can access any episode at any time if you obtain a free site membership subscription.
So, come on in, check out the website, watch some recordings, and leave your comments!
October 20, 2021, 1PM Eastern / 10AM Pacific
Release the Prisoner!
with
Sara Jane
"Every part of our personality that we do not love will become hostile to us." ― Robert Bly
Psychic Shadow can be described as any aspect of yourself that you hide or repress because you believe it is inappropriate, unacceptable, bad or wrong. Every individual instance of Shadow can be traced back to some disempowering belief which arose out of psychological or spiritual wounding—most commonly in connection with unpleasant events that happened during childhood. Everyone is afflicted with Shadow in one way or another, but because this phenomenon is largely unconscious, most people are not fully aware of it and don't know how to deal with it.
Many who know something about Shadow have the mistaken belief that it represents only the worst or most undesirable parts of ourselves. And this leads people to believe that they should leave well enough alone! "Why dig into the past?" they worry. "it'll just bring trouble and pain."
But that perspective is actually wrong! It's more correct to think of Shadow as any disowned or disavowed part of ourselves, which means that some really amazing and positive aspects may have been pushed into the background and forgotten about. For this reason, Shadow is actually a treasure trove of untapped creativity, potential and self-understanding.
For this episode, I've invited back my good friend Sara Jane to discuss the concept of Shadow in detail. Our goal for this episode is to demystify the concept and offer suggestions about how you can unlock your own mental cage and do some introspection to retrieve the gifts that you may have inadvertently hidden away when you were much younger. Here are some of the topics we'll cover in this episode:
Shadow Perception
What is your current understanding of Shadow, and what do you believe about those parts of yourself that you may have locked away in your mind? What do you know or remember about the situations that led you to try and modify or hide these parts of yourself?
Good-Bad; Dark-Light
Some people believe that the Shadow represents the worst parts of themselves, which is why they think in terms of hiding stuff in the darkness. Let's consider some of the good, positive, loving things that you may have hidden away out of some belief that you had as a child. When you got in trouble or felt yourself being ignored or brushed aside when you tried to share, how did this make you feel? Were you shining too brightly for others or did they just misunderstand you?
Learned Behaviors
As children we are often treated not as small humans with minds of our own, but receptacles that are supposed to behave according to the dictates of our parents, care-givers, teachers and other authority figures in our lives. The more we abide by these commands, the more we shut down our own internal knowing and become essentially slaves to what the external world wants of us. What is the cost of this process? What can we do to reverse the process and reclaim our true selves?
The Mental Prison
As children we love to draw, sing, dance, tell stories and exercise our natural creativity in many other ways. But if we hear negative comments about our creations, the pain of this rejection can be strong enough that we stop engaging in the behavior—essentially denying our true essence. How much creativity and potential might be released if you chose to open that mental prison?
Natural Divinity
Shadow is not something to be feared and avoided. On the contrary, intentional investigation and healing of the Shadow can show you the key for unlocking your mental prison once and for all! This can help you reconnect to innate gifts you may have forgotten about—indeed, illuminating Shadow is one of the most powerful pathways back to your Natural Divinity!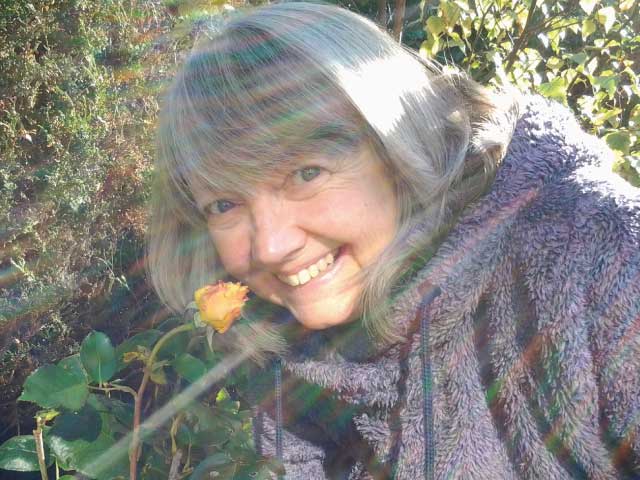 Sara Jane
The Master of Voice, creator of Vocal Reiki, founder and main host of Gift of Healing TV, an International Speaker and Author.
A Master Teacher & Practitioner of Reiki & Vocal Reiki, Sara draws on her own life experiences and healing journey to support others with understanding and empathy.
She is also a voice for many friends from the Mythical Realm including the Dragons that guard over the Earth's Crystals.
For more information, visit http://GiftOfHealingTV.com
November 3, 2021
Ketogenics Done Right
Jacquie Walburn
---
November 17, 2021
Miasms & Lapses
Tom Heintz
---
December 1, 2021
Work Your Karma
Dr. Lynn Anderson
---
December 15, 2021
Unconditional Presence
Harry Sherwood