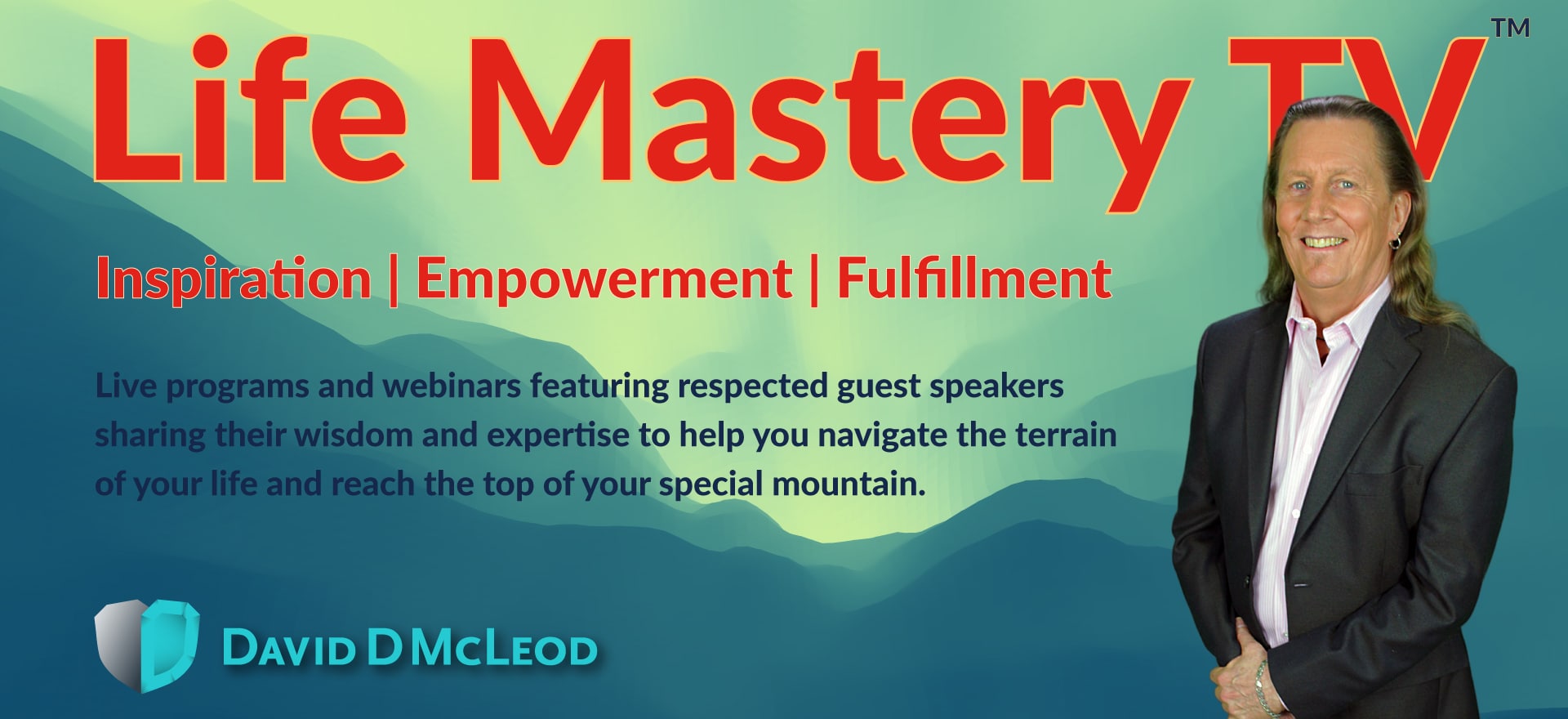 Welcome!
Welcome to Life Mastery TV, a constantly growing library of resources for helping you to enhance and improve all areas of your life.
You can participate in live free episodes with your host, David McLeod, and all kinds of amazing guests. These episodes air on the first and third Wednesday of every month at 11:00AM Mountain Time. All you have to do is pre-register up to 14 days in advance, and then join the webinar when it plays live.
If you are not able to attend live presentations, no worries. All episodes are recorded, and you can access any episode at any time if you obtain a free site membership subscription.
So, come on in, check out the website, watch some recordings, and leave your comments!
October 6, 2021, 1PM Eastern / 10AM Pacific
Embracing Chaos
with
Jothi Dugar
"You must have chaos within you to give birth to a dancing star." ― Friedrich Nietzsche
Chaos is something that we all experience in life from time to time. It can certainly be disconcerting and uncomfortable, but it need not be a cause for fear or avoidance. In fact, if we can learn to embrace the chaos, we can actually tap into a kind of creativity that we don't get to experience as often as we might like. And this can lead us into powerful terrain for amazing growth and expansion.
Imagine being inspired to harness the power of chaos in your life so as to step more fully into your natural authentic leadership. Imagine using this power to strengthen your understanding of the interconnectedness of everyone and everything—and applying that to all aspects of your life.
In this episode of Life Mastery TV, we are going to look at chaos through a different lens. I've invited Jothi Dugar to be my guest for this episode. She is a Cybersecurity Leader, a Wellness Expert, and a Dance Director all in one, and has deftly merged all her worlds together to manifest a transformational role as The Chaos Guru. Come join us as we discuss all these issues, and more:
Inevitable Breakdowns in Life
Breakdowns happen in life, and sometimes they can be difficult to navigate. What if there was a way to thrive during your breakdown, especially if you could know in advance that there would be a major breakthrough at the end of it? Most people are quick to forget that everything in life is actually happening for them and that life has been preparing them for the current moment. In other words, nothing really ever happens to you until you are truly ready for it. Learn to see your breakdowns as events that happen because you are at the right level in your life to have the tools and resources to master them.
Chaos as a Superpower?
Not all kinds of chaos are created equally. As you develop understanding about all types of chaos, you discover powerful and effective ways to harness chaos as your superpower, instead of running away from it. You can learn to accept and even welcome the chaos of your busy life; when you do, then you can transform from within by using techniques and tools that only take a few minutes to do.
The Power of One
Your life is a mixture of events, circumstances and experiences that may seem disparate or totally disconnected. However, if you elevate your point of view, you can come to see the connection in everything. When that happens, you'll soon be able to merge all your worlds together harmoniously and effectively. Learn to take the lead in your own life. Harness your own inner power to grab the reins and direct the chaos in a way that serves your vision of a unified world.
Balancing Yin and Yang
The world as we experience it today seems to be driven by an excess of masculine energy. This imbalance is one of the causes of the chaos we all experience, and it is time for us to bring balance back into the universe. This does not mean eliminating masculine energy, but it does mean making space for an equivalent amount of feminine energy to help us return to harmony.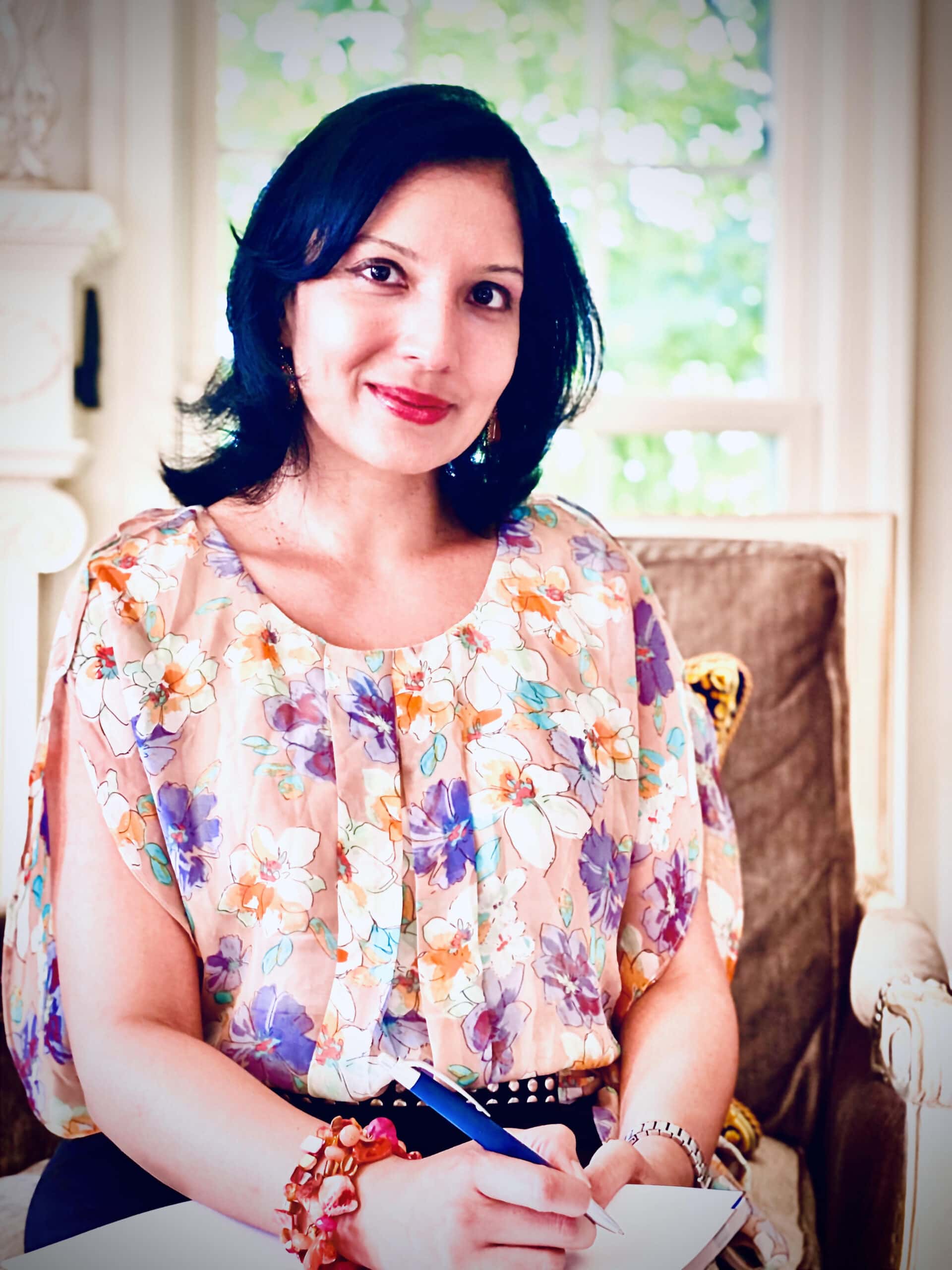 Jothi Dugar
Jothi Dugar brings modernized transformational leadership programs into the corporate setting. She combines mental fitness, energy psychology, performance science, neuroscience, and behavioral psychology to increase performance, happiness, relationships, and resilience of leaders and their teams. By learning how to harness the power of chaos, corporate leaders and their teams experience up to tenfold improvements in their lives and in their businesses.
Jothi is a leading Cybersecurity Executive with over 25 years of experience. She is a catalyst for change, inspiring transformational leadership as a Holistic wellness specialist and coach, author, international public speaker, and a dedicated mother of three.
Find out more at: https://JothiDugar.com/
October 20, 2021
SoulTreat!
(No show this week)
---
November 3, 2021
Ketogenics Done Right
Jacquie Walburn
---
November 17, 2021
Miasms & Lapses
Tom Heintz
---
December 1, 2021
Work Your Karma
Dr. Lynn Anderson