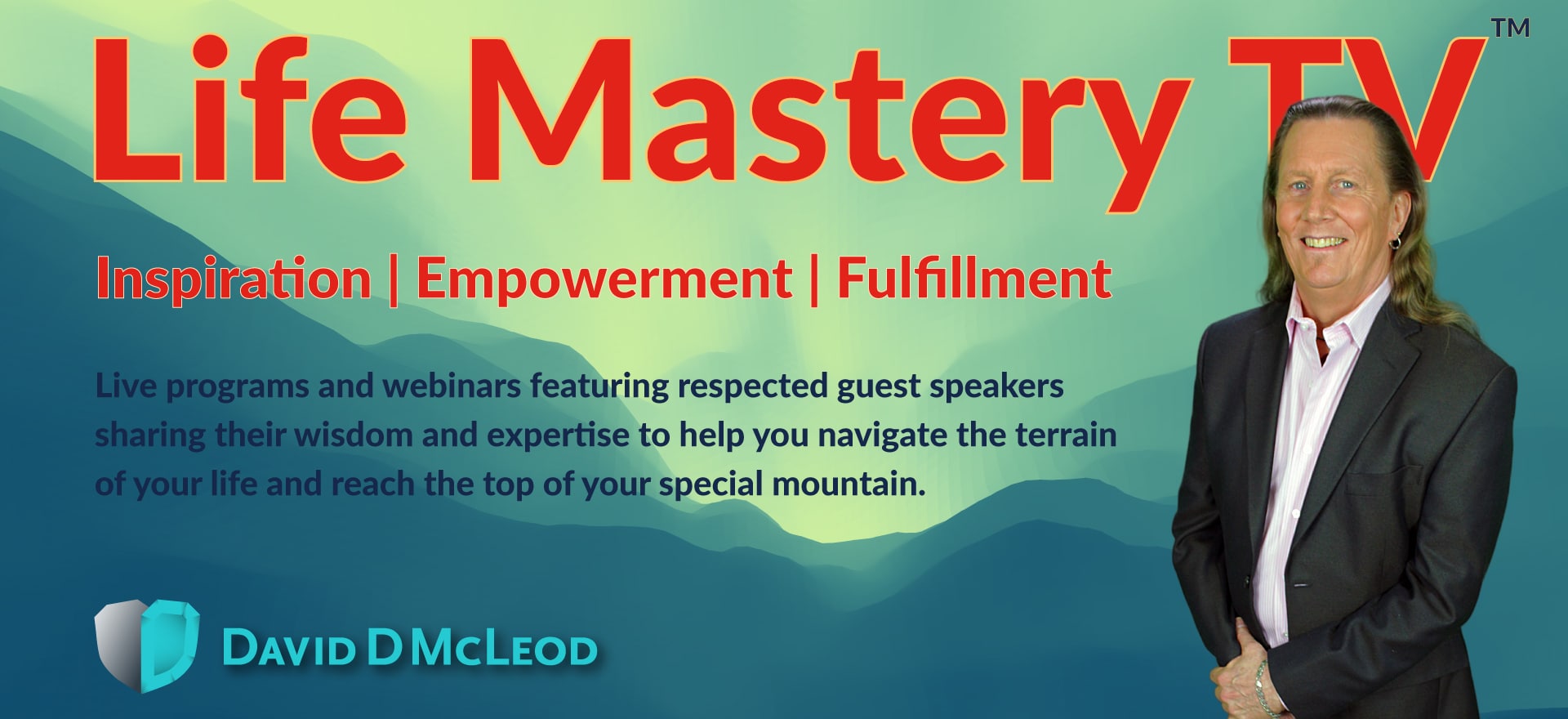 Welcome!
Welcome to Life Mastery TV, a constantly growing library of resources for helping you to enhance and improve all areas of your life.
You can participate in live free episodes with your host, David McLeod, and all kinds of amazing guests. These episodes air on the first and third Wednesday of every month at 11:00AM Mountain Time. All you have to do is pre-register up to 14 days in advance, and then join the webinar when it plays live.
If you are not able to attend live presentations, no worries. All episodes are recorded, and you can access any episode at any time if you obtain a free site membership subscription.
So, come on in, check out the website, watch some recordings, and leave your comments!
October 2nd, 2019, 11:00AM MDT
"Everything has its wonders, even darkness and silence, and I learn, whatever state I may be in, therein to be content." ― Helen Keller
You may not know this―or (more likely) maybe you're simply suffering from temporary amnesia―but your natural state is one of pure joy. Depending on how your life has gone, and depending on your current circumstances, this may be a difficult idea to accept. Totally understandable. Nevertheless, it is true.
In this week's episode, you are going to have the delightful experience of meeting a true Joy Diva―someone who has gone through some harrowing personal experiences that had her doubting her true value. But, as you will learn during this episode, she found a way to prevail, and she reconnected to that natural joy that was just waiting to be shared with the world.
You won't want to miss out on a chance to engage with Shari Alyse, who is going to join David to share some wonderful tips for opening yourself up to the happiness that is your true birthright. Make sure to register right now so you can attend the live presentation. Here's are some of the topics that they will be covering:
Running from Yourself
No matter where you turn in life, there are people who will tell you how to show up, how to behave, how to BE. And because you are a loving being who wants to make everyone happy, you may fall into the habit of accommodating them—especially the ones who are most important to you. But in the process, you actually turn away from the truth of who you really are, and this is the root cause of most of your pain.
Finding Yourself
In order to reconnect to the innate happiness that is your true birthright, you must be willing to find and reclaim the truth of who you really are. This requires loving awareness and introspection, but it is a very worthwhile and rewarding part of your journey.
Healing Yourself
As you deepen your re-connection with your true essence, you uncover old wounds and traumas that led you down the path away from yourself in the first place. As you bravely face the pain of these old wounds, you begin the process of deep healing, which is necessary for self-love to blossom once again.
Loving Yourself
With healing comes compassion and forgiveness—both for yourself and for other people in your life. This has a powerful liberating effect that opens the space for self-love to grow in your life. And as you deepen your love for yourself, you automatically (and maybe even magically) begin to feel yourself filling with the kind of unbridled happiness that you remember from your childhood.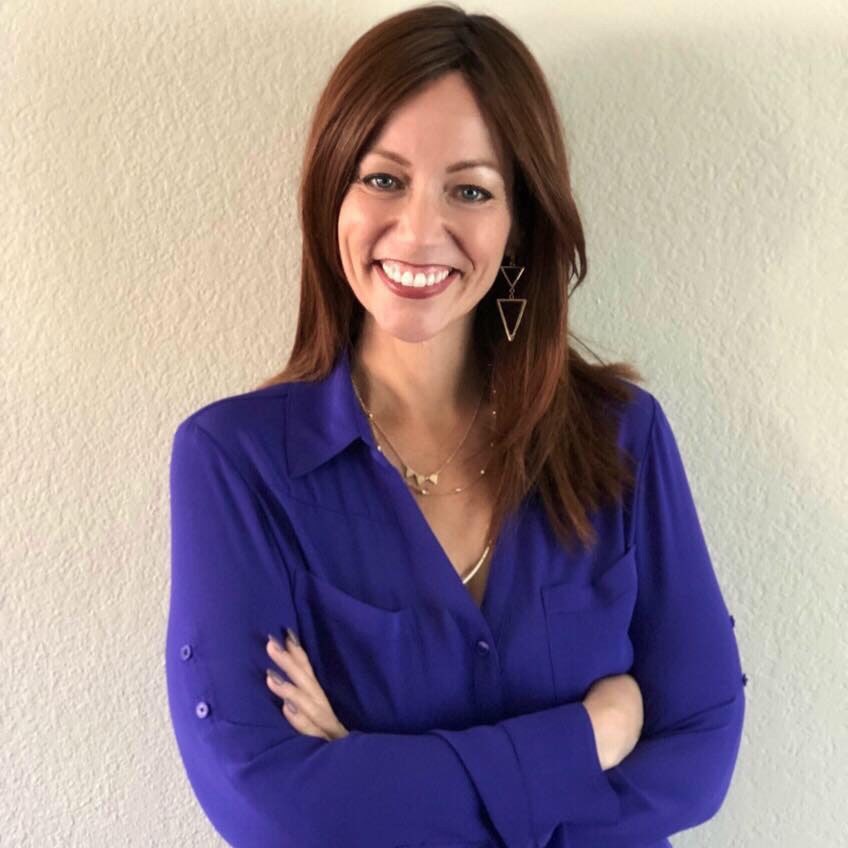 Shari Alyse
Shari Alyse is a Motivational Speaker and Self-Love Coach who helps women and men discover their joy by reconnecting them back to themselves through the practice of self-love. She is also the co-founder of The Wellness Universe—a community of holistic practitioners, coaches and thought leaders who are positively impacting the world to help create happy, healthy and whole people.
Shari believes that we all have unique gifts to offer the world and once we learn to embrace, celebrate, and share these gifts, we truly can light up the world. As a result, she leads the Wellness Universe community with passion, integrity and a deep commitment to each member to help them strive to be their best.
Shari's commitment to inspire others is motivated by her own journey through childhood sexual abuse and other traumas. She has spent her life learning how to love herself fully and completely, and shares her learning in multiple ways, including her best-selling book Love Yourself Happy.
Find out more at: https://ShariAlyse.com
October 16, 2019
Spread the "Forgiveness Love"
Misty Tyme
Forgiveness is a magical, mystical force that most people don't really understand. Indeed, there are a lot of myths and misconceptions about forgiveness. We have a collective mistaken idea about what forgiveness is and how it is meant to be used. We think it is a gift we offer to the person being forgiven, as if that somehow transfers healing to the other person. But this is incorrect thinking.
In this episode, we're going to clear up some of these misconceptions and help you to use this powerful force in ways that you might not have previously imagined. It's probably going to blow your mind!
David's guest will be the amazing Reverend Misty Tyme, an author, teacher, and workshop leader who has learned about forgiveness the hard way. Join David and Misty for another entertaining episode that will help you to spread the "Forgiveness Love"!
November 6, 2019
The Right Path?
Jim Phillips
Have you ever wondered why you are here or what you are here to do? It is a common question that almost all people struggle with at one time or another. And of course, the people around us—especially our parents, caregivers, teachers and leaders—are more than happy to tell us what they think we are here to do. In fact, sometimes, the ideas of others get so ingrained in us that we try to accommodate those ideas in order to gain recognition or approval. Unfortunately, this almost always leads to dissatisfaction because we have unwittingly failed to pay attention to the only voice that really matters: the internal voice of our higher self.
In this episode, David's guest Jim Phillips—a gifted and wise writer and teacher—will be sharing some of his wisdom in a way that will help you discover and follow your true path. So mark your calendar and make a commitment to yourself to join David and Jim—you may just begin to appreciate the importance of what you have to say to yourself!