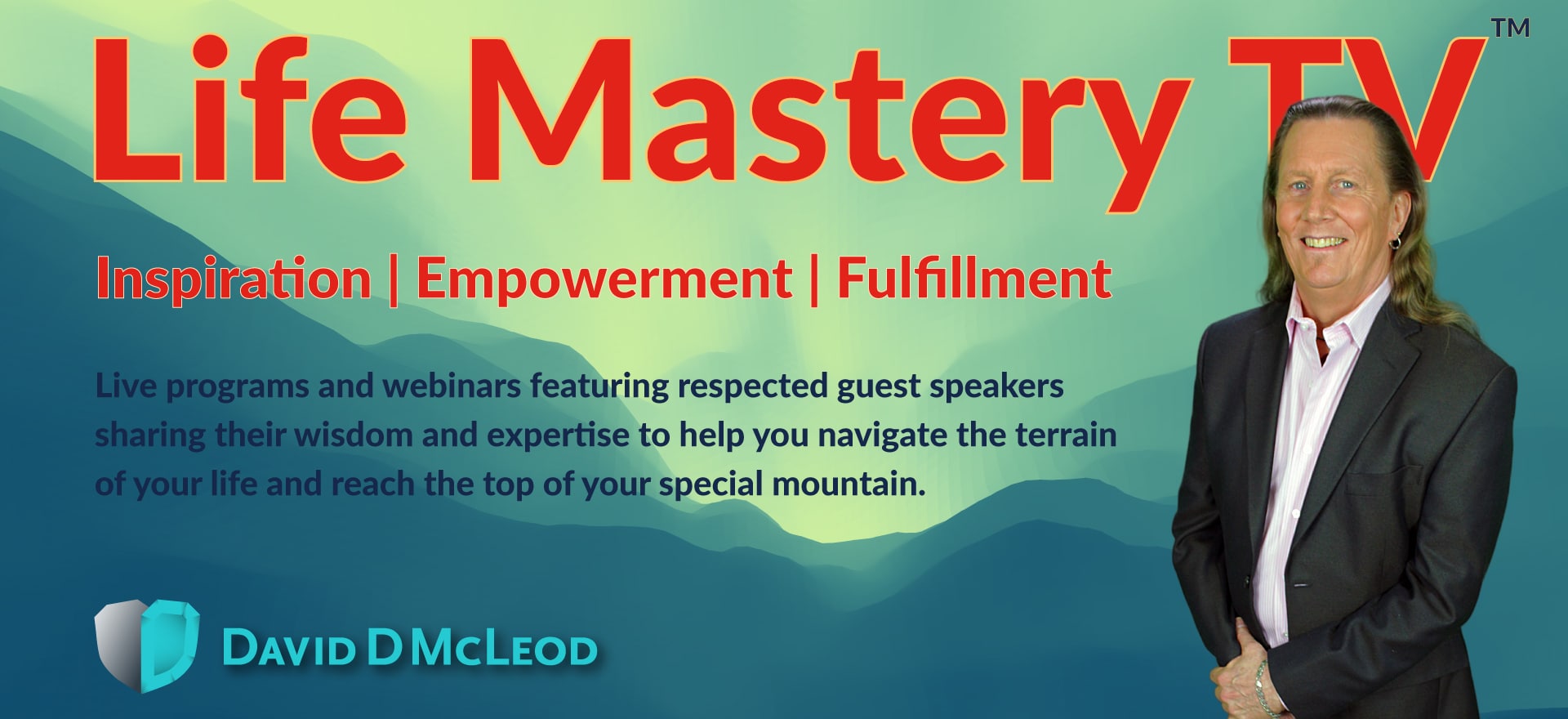 Welcome!
Welcome to Life Mastery TV, a constantly growing library of resources for helping you to enhance and improve all areas of your life.
You can participate in live free episodes with your host, David McLeod, and all kinds of amazing guests. These episodes air on the first and third Wednesday of every month at 11:00AM Mountain Time. All you have to do is pre-register up to 14 days in advance, and then join the webinar when it plays live.
If you are not able to attend live presentations, no worries. All episodes are recorded, and you can access any episode at any time if you obtain a free site membership subscription.
So, come on in, check out the website, watch some recordings, and leave your comments!
June 3, 2020, 1PM Eastern / 10AM Pacific
"As you sow in your subconscious mind, so shall you reap in your body and environment." ― Joseph Murphy
Much has been written about the amazing power of the subconscious mind. A lot of it can be traced back to Carl Jung, who actually referred to it as the unconscious. Jung has also been instrumental in formalizing our understanding of Shadow; in fact he famously claimed that the entire unconscious was effectively Shadow.
It doesn't really matter what you believe about either of these concepts; what matters is understanding how they affect your conscious thoughts, words, actions and behaviors. Why is this important? Because the more you understand the power of your subconscious, the more you can begin to use the subconscious to transform your life into something that excites, inspires and motivates you.
In the upcoming episode of Life Mastery TV, I've invited a certified holistic healing practitioner, Tom Heintz, to share his expertise and wisdom about the subconscious and to inspire us to uncover unseen answers that will help us shift into lives of abundance.
Here are some of the things we will be talking about:
Emotion & Body Code
Imagine having a simple technique for uncovering and illuminating internal wisdom. This technique, developed by Dr Bradley Nelson, is the easiest and quickest way to reveal the energy imbalances keeping you stuck in your life. And the answers that emerge from the body provide direction and release.
The 5½ Parts of You
We are all complex entities consisting of both physical and spiritual energies—there are more than just the conscious and the subconscious; there are different elements that make up an "A" team. Discover these 5½ parts, and find out where they all stand and what needs to happen to get them all in sync.
Frequencies 101
Tune in to the subconscious and find out what the correct frequencies are for your dreams and where you stand now. Get in touch with what needs to be tweaked for you to become aligned with abundance—which is your natural birthright.
The Happiness Factor
Find out where you stand in your ability to truly be happy. You do have a choice and you may be impeded from that choice by some of the programming of your subconscious mind. Find out what your happiness factor is so that you can understand your ability to manifest happiness from within.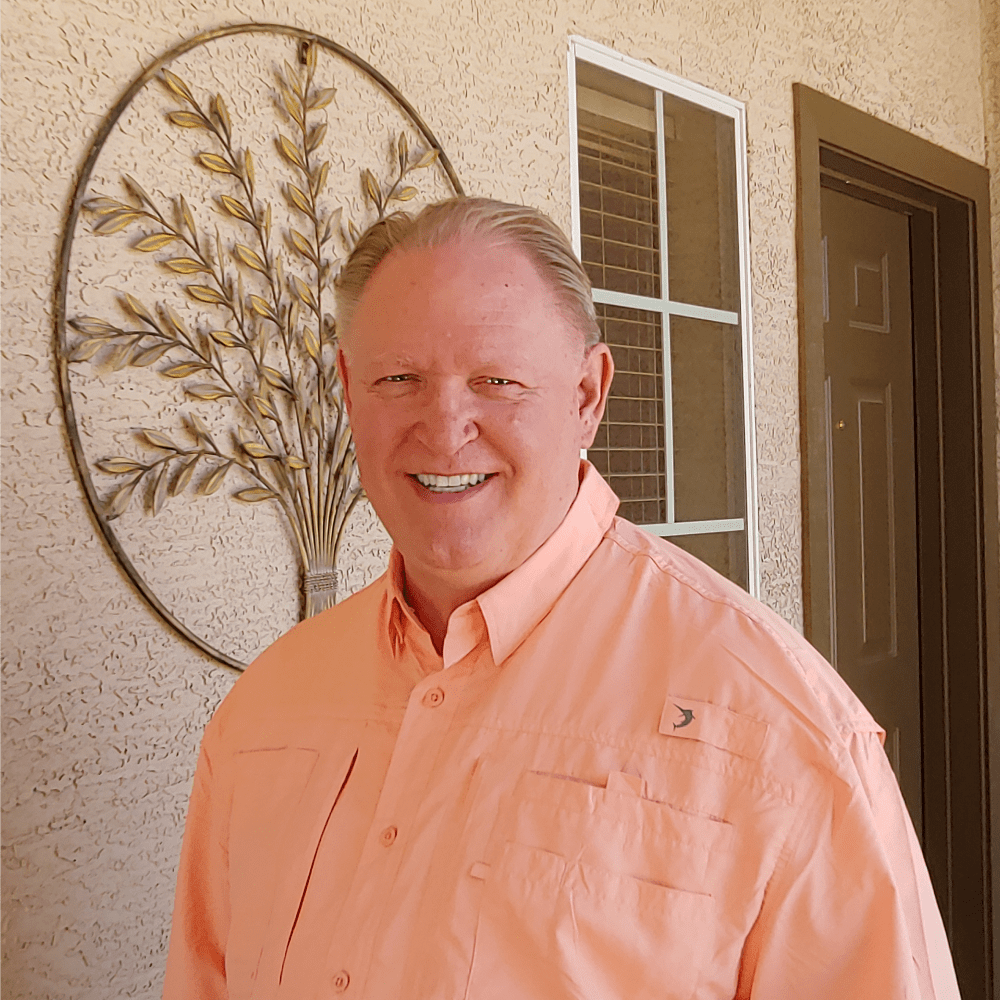 Tom Heintz
Tom Heintz is a Certified Holistic Healing Practitioner who uses Kinesiology to discover what has been keeping you from your dreams. Whether you seek pain relief, overcoming emotional distress, removing financial blocks or even moving forward through difficult times, Tom helps you understand how your subconscious contributed to creating these issues. Using Emotion Code and Body Code techniques, he then helps you to release the imbalances to allow your body to heal itself and open the window to living an abundant life.
Tom has helped hundreds of people through thousands of sessions, and he has developed a number of healing modalities and combined others to create what he calls The Ultimate Healer System.
For more information, visit https://TheBodyEmotions.com
June 17, 2020
Knowing What You Want
Monica Brown
---
July 1, 2020
Akashic Guidance to Purpose
Maggie Sarfo
---
July 15, 2020
Let Go and Thrive
Moira Hutchison
---
August 5, 2020
Beyond the Conscious Mind
Ross Bishop