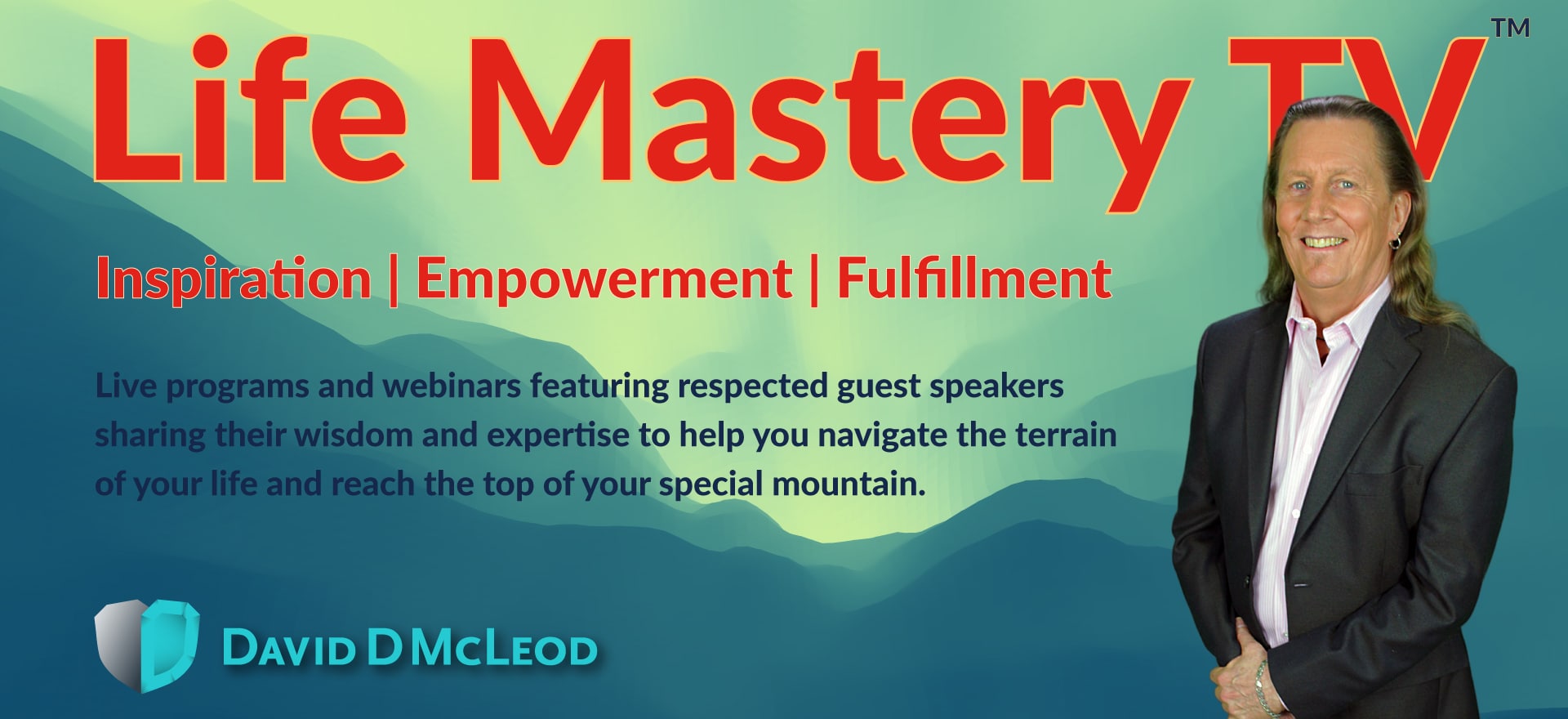 Welcome!
Welcome to Life Mastery TV, a constantly growing library of resources for helping you to enhance and improve all areas of your life.
You can participate in live free episodes with your host, David McLeod, and all kinds of amazing guests. These episodes air on the first and third Wednesday of every month at 11:00AM Mountain Time. All you have to do is pre-register up to 14 days in advance, and then join the webinar when it plays live.
If you are not able to attend live presentations, no worries. All episodes are recorded, and you can access any episode at any time if you obtain a free site membership subscription.
So, come on in, check out the website, watch some recordings, and leave your comments!
Beyond Survival
(Episode #201)
Marni Hill Foderaro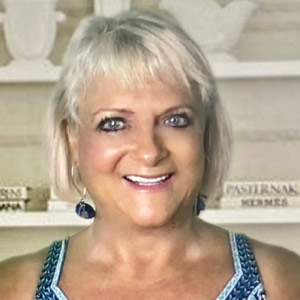 "Be a pain transformer, not a pain transmitter. This is the only way the world will heal."
― John Mark Green
Domestic abuse is something that is far too common in our society, as evidenced by the almost daily headlines that show up in our news media. It is something that no-one should have to endure! Unfortunately, there are people in our midst who must deal with this kind of situation, and maybe you've encountered it in your own life.
As difficult as it may be to engage in a discussion about domestic abuse, I think it's important for us all to face reality so that we are better equipped to deal with the consequences. Perhaps we can contribute to an atmosphere that allows victims to heal and move Beyond Survival. For that reason, I've invited award-winning author, speaker and educator, Marni Hill Foderero, to share some of her experience and wisdom on this subject. We're going to identify and discuss positive steps to reclaim your life after surviving domestic abuse. Here is what's on the agenda:
Red Flag Awareness
There are markers and signals that can indicate toxicity in relationships. Unfortunately, for numerous reasons, people are prone to either consciously or unconsciously ignore them. Learn some of the red flags so that you can be better prepared to recognize when a relationship partner might not have sincere or honest intentions.
The Importance of Research
If you believe that you are a target or a victim of a domestic abuser, one of the first things you should do is arm yourself with knowledge. In particular, learn as much as you can about the type of personality you are dealing with. This kind of research and information-gathering will help you understand the dynamics of the relationship.
The Importance of Inner Work
Reviewing your own childhood and any possible inter-generational abuse or trauma you might have experienced can give you valuable insight into how you might have been perceived as the perfect target for your abuser. This can help you understand how your boundaries became compromised, or you may discover that you are simply over-tolerant of bad behavior. Whatever you may find, this inner work is important to help you understand the patterns you learned in your early life.
React or Respond?
Unless you have done a lot of personal growth work, it's possible that you tend to have pretty quick reactions to triggering situations. With both healing and continued practice, you can learn to analyze each situation and make an informed decision about how to respond. You don't have the power to control other peoples' behavior, but you do have the power to control yourself and how you respond.
Self-Healing and Self-Actualization
Self-healing—something that we all need to do to one degree or another—is a process of taking responsibility for our own lives so that we can return to a wonderful state of wholeness. There are many benefits of self-healing, such as: reduction of emotional pain from the past; elevating ourselves out of negative, disempowering patterns of being; reduction or elimination of stress; increased joy in life; uncovering of life passions and a sense of purpose. All of these benefits directly support our growth into self-actualization—that is, remembering, expressing and experiencing the truth of who we really are.
No-one deserves to be abused. Sadly, some form of abuse takes place in almost every family, and children are often the most severely affected. If you have been a victim of abuse at any time in your life, you may still be experiencing some of the pain of that abuse. But regardless of your situation, there is hope. Healing is available for everyone everywhere—provided you are willing to do the inner work necessary to facilitate that healing. Please join us for what will be a powerful and transformative episode of Life Mastery TV.
July 20, 2022
202: Empowerment through Self-Love
Stephanie Bailey
---
August 3, 2022
203: Harnessing the Negative Mind
Elizabeth Kipp
---
August 17, 2022
204: Releasing Obligations
Tomás Garza
---
September 7, 2022
205: Joy, Fulfillment & Inner Peace
Jere Friedman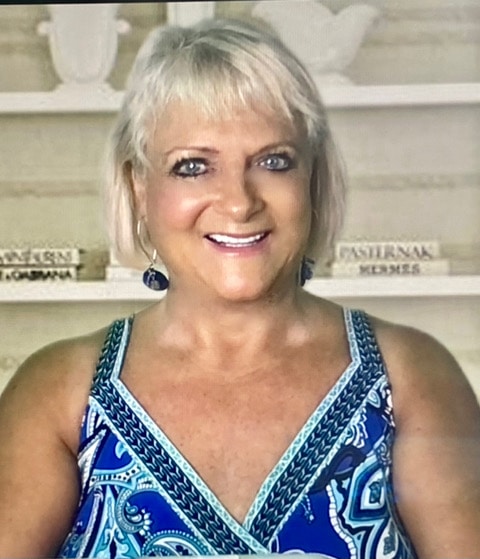 Marni Hill Foderero
Dr. Marni Hill Foderaro is an award-winning author, speaker and educator. She earned her doctorate in education from Northern Illinois University and completed postdoctoral studies at Harvard after a very successful career as a high school special education teacher and university adjunct graduate school professor.
Marni's life was forever changed after experiencing numerous trauma-induced Spiritually Transformative Experiences. Her 2020 Best Books Award Winning Spiritual fiction God Came to My Garage Sale is prominently endorsed by James Redfield, bestselling author of The Celestine Prophecy. She has also published a popular book series called True Deceit False Love, which addresses domestic violence, narcissistic abuse, parental alienation and intergenerational family trauma.
For more information, visit http://GodCameToMyGarageSale.com/