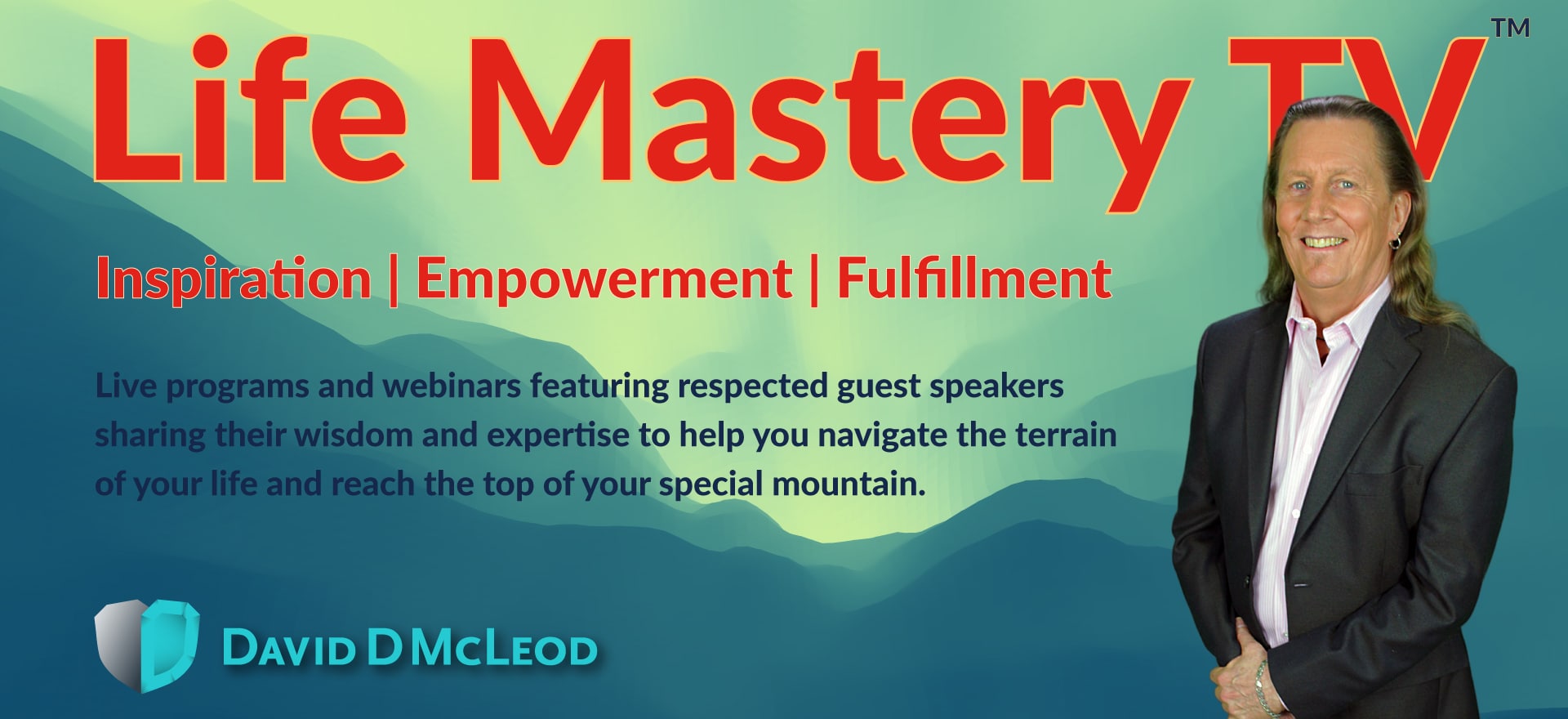 Welcome!
Welcome to Life Mastery TV, a constantly growing library of resources for helping you to enhance and improve all areas of your life.
You can participate in live free episodes with your host, David McLeod, and all kinds of amazing guests. These episodes air on the first and third Wednesday of every month at 11:00AM Mountain Time. All you have to do is pre-register up to 14 days in advance, and then join the webinar when it plays live.
If you are not able to attend live presentations, no worries. All episodes are recorded, and you can access any episode at any time if you obtain a free site membership subscription.
So, come on in, check out the website, watch some recordings, and leave your comments!
May 19, 2021, 1PM Eastern / 10AM Pacific
Life Purpose: Found!
with
Diane Achatz
"The two most important days in your life are the day you are born and the day you find out why." ― Mark Twain
For some people, finding a Life Purpose can seem like finding a needle in a haystack—and sometimes, that needle can be exceedingly difficult to locate, especially when there are so many haystacks to examine! But when you finally find what you are looking for, the sense of accomplishment is usually pretty exhilarating. Not only that, but once you know your Life Purpose, everything about life takes on a whole new dimension and meaning.
My guest for this episode, Diane Achatz, went through a challenging time in her life that motivated her to become an expert about Diabetes. Hers is an inspiring story that led to the discovery of her own Life Purpose, she is definitely going to inspire you to become more connected and aligned with your Life Purpose. We are going to look this topic from a lot of different angles, including:
Following the Wound
Everyone has been wounded in life, either metaphorically or literally, and some of us many times. But one thing is sure: there is one particular wound that can make or break your life. Perhaps the only answer is to follow that wound to discover the gift it is trying to reveal to you. The gift—whatever it might be—is something that only you can share with the world, and it may just be the core of your Life Purpose.
Finding Inspiration
To be inspired—that is, to be filled with spirit—means to allow your ego-mind to fall away so that you can hear the quiet voice of your soul. As you listen to this primary part of yourself, it will always guide you to knowing and understanding your Life Purpose, and it will support you in every moment to live according to that purpose.
From WTF to AHA!
For many people, life initially seems a lot like a random walk, and sometimes we may even believe that we are being played with. We say to ourselves, "WTF—I don't remember signing up for this!" But then, one day you unexpectedly reconnect to your purpose. It's like the lights go on in a blaze of glory, and you suddenly have clarity about why you are here. The experience is much like remembering something that you didn't even realize you forgot—and it changes everything!
The Power of Purpose
As you develop your understanding of your Life Purpose, you begin to see everything in a new way, and all future decisions are more in alignment with that purpose. There is no more sense of wandering around aimlessly in the darkness; instead, everything you do seems to be a consistent expression of who you really are. Out of this clarity emerges joy and fulfillment—perhaps like you've never experienced before.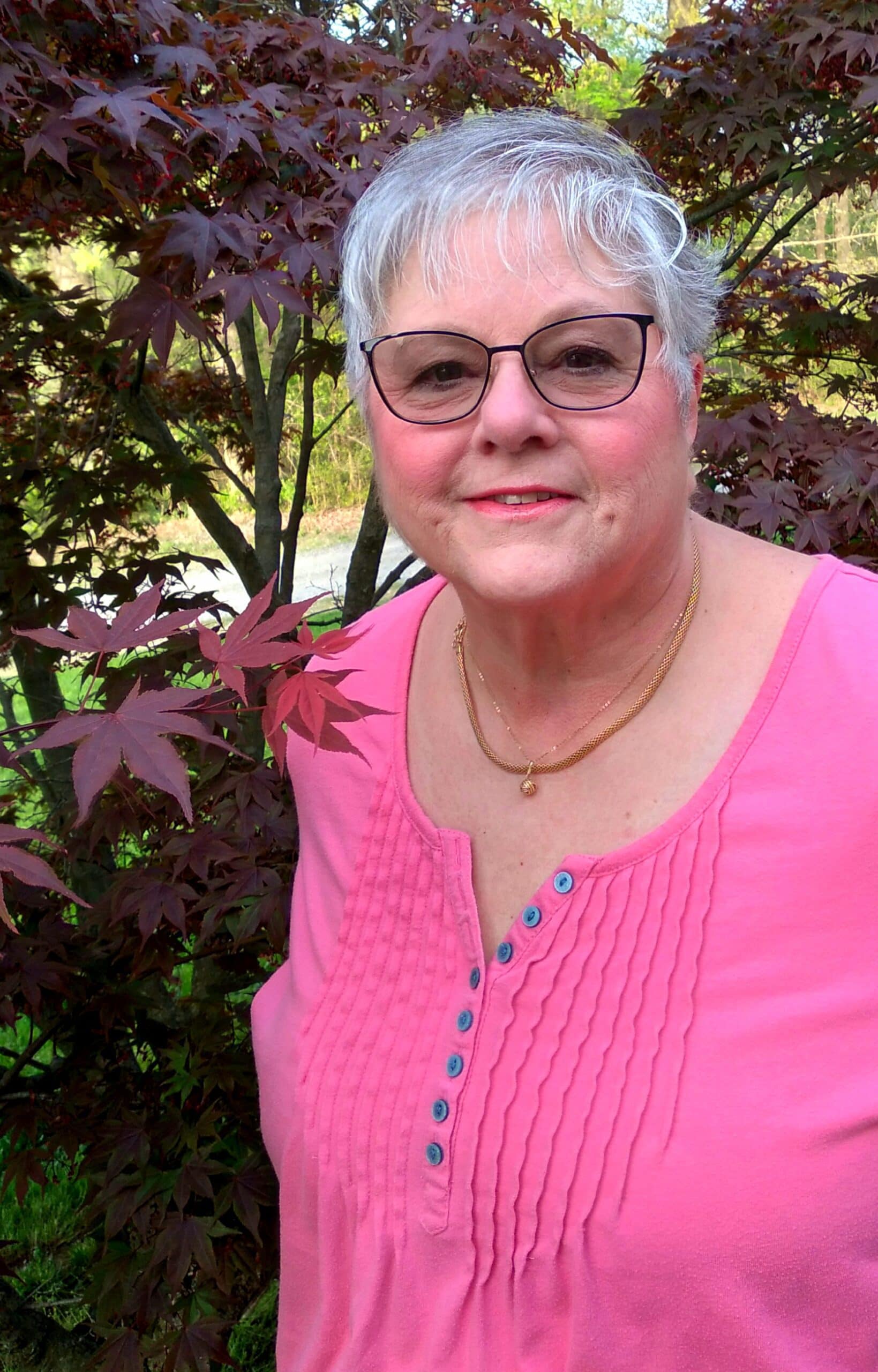 Diane Achatz
Diane Achatz is a Health Coach who specializes in helping people suffering with Diabetes to regain control of their health.
After years of working in the corporate world, Diane received a diagnosis of Type 2 Diabetes.  Although it was very disheartening to hear, she decided to learn all she could about this debilitating disease. She became inspired into action, and now she lives her mission daily to help others prevent or manage this disease.
Find out more at https://RenewedVitalityCoaching.com/
June 2, 2021
Fall in Love with Yourself
Caroline Perez
---
June 16, 2021
Work-Life Balance in a Virtual World
Chris Kyle
---
July 7, 2021
Nutritional Healing
Karie Cassell
---
July 21, 2021
A Life of Empathy
Jennifer Tasker