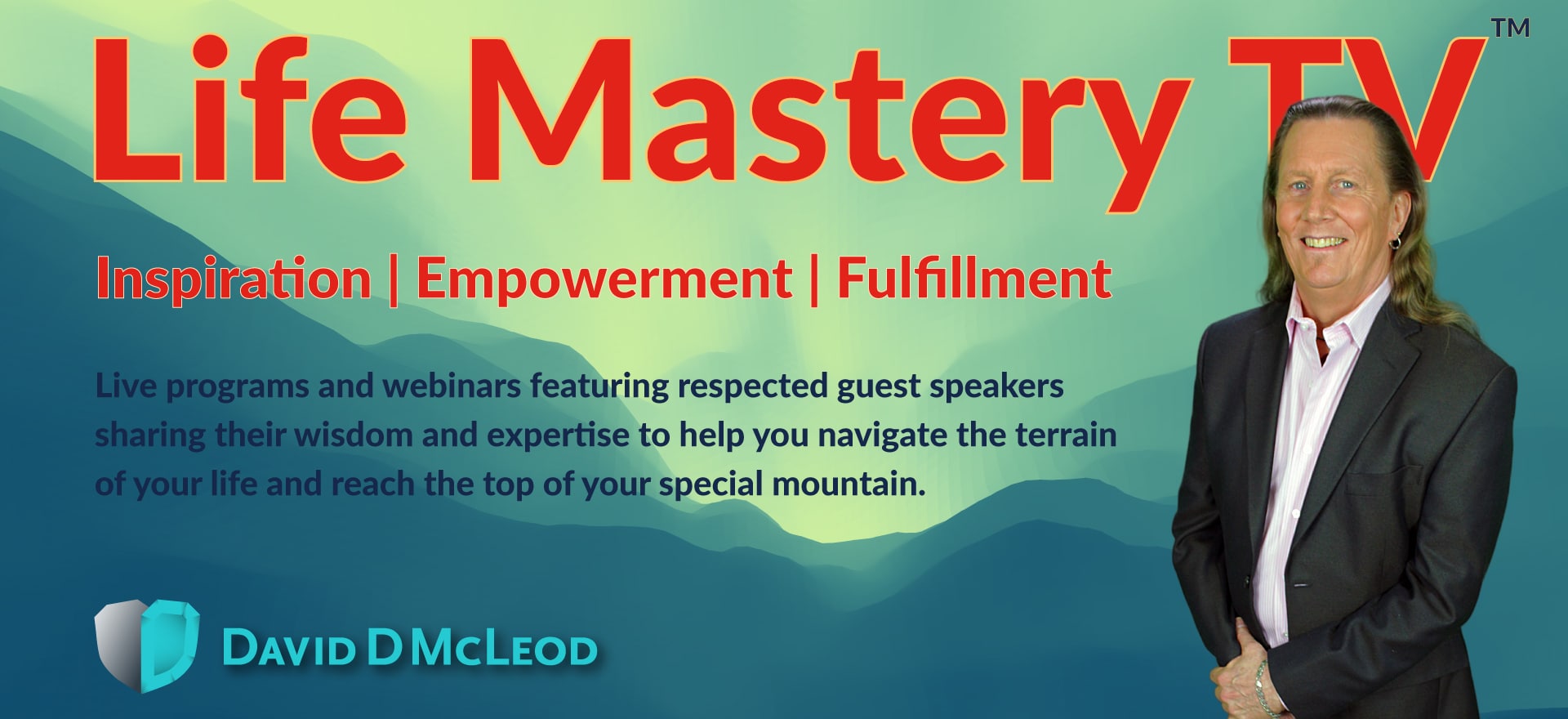 Welcome!
Welcome to Life Mastery TV, a constantly growing library of resources for helping you to enhance and improve all areas of your life.
You can participate in live free episodes with your host, David McLeod, and all kinds of amazing guests. These episodes air on the first and third Wednesday of every month at 11:00AM Mountain Time. All you have to do is pre-register up to 14 days in advance, and then join the webinar when it plays live.
If you are not able to attend live presentations, no worries. All episodes are recorded, and you can access any episode at any time if you obtain a free site membership subscription.
So, come on in, check out the website, watch some recordings, and leave your comments!
November 20th, 2019, 11:00AM Mountain Time
"Build a man a fire, and he'll be warm for a day. Set a man on fire, and he'll be warm for the rest of his life." ― Terry Pratchett
Fear is a natural response to certain kinds of stimuli. And many of us respond to fear in a pretty common way that we know as "fight or flight." The problem is, regardless of which of these options we take, we are often simply reacting to the emotional energy we are feeling, without necessarily doing a full "sanity check" to ensure that the reaction is justified.
It turns out that most of our fears are actually just messages that come from our ego-mind, and because the ego-mind is always on the lookout for circumstances that appear similar to unpleasant, dangerous, or threatening situations from our past, these messages usually have an air of urgency, which triggers fear within us. If we stop and examine the current situation very closely, we often come to realize that it is just a "false flag". However, if we react before we examine the situation, we can easily make matters much worse.
Alas, it seems that fear is here to stay! There will probably always be something to trigger your "fight or flight" response. But if you can tune into the fiery passion of your soul, then you can learn to live audaciously, no matter what is going on in your life. Join David and his guest The Queen of Feeling Fabulous, Rochel Lawson, to learn some tips on how to conquer your fear, and light yourself up with the internal fire of passion.
Where Does Fear Come From?
We'll discuss the ways and reasons we feel fear, and how we are biologically predisposed to it. This will help us to understand what fear really is.
What Fear Does to Us
We'll talk about how fear affects our lives, how it holds us back, and how it tends to get in the way of our living our lives the way we want to.
It's Not All Bad, Is It?
More often than not, people fail to look towards the good things that can come out of fear and how it actually helps us. We'll learn how to tap into this knowledge so that we can make the power of fear work for us rather than against us.
Taking Advantage of Fear
Conquering fear is more than simply facing it. We'll find out about a simple 5-step system that provides the necessary moves we can make to do more than just "face" our fears—and learn to live audaciously!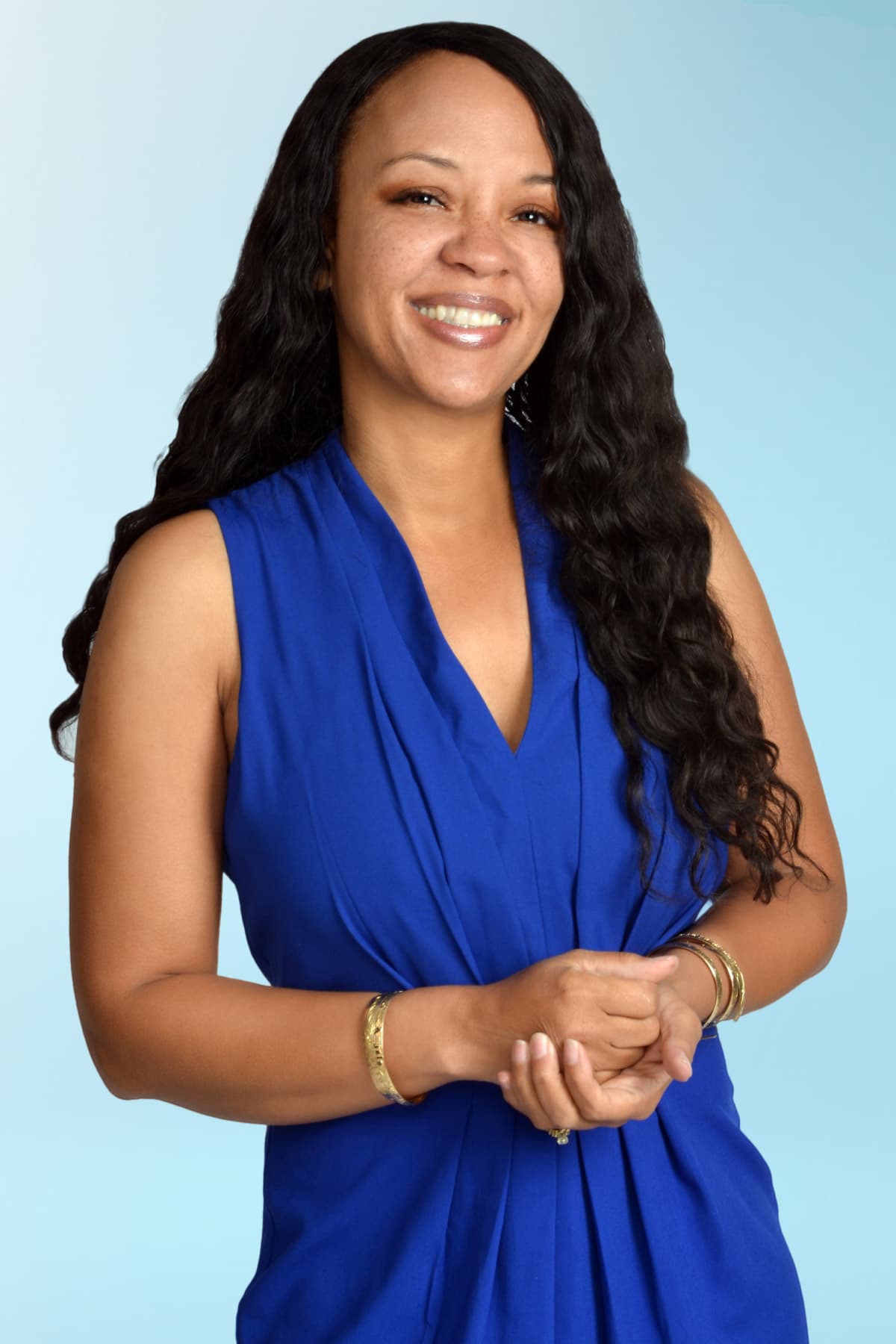 Rochele Lawson
Rochele Lawson is a Registered Nurse, Ayurvedic Health Practitioner, Holistic Health and Wellness Consultant, International Best-Selling Author, Speaker, and Radio Show Hostess. She is the President of Blissful Living 4 U, which was founded to improve wellness, wisdom and wealth by utilizing ancient holistic principles that only lead to success..
Rochele's energy, guidance, wisdom, and enthusiasm have helped thousands of people to improve their well-being. Rochele has helped these people program their mind for success while growing their overall wealth, holistically and naturally, so that they could live the life of their dreams.
Find out more at: https://RocheleLawson.com/
December 4, 2019
Authentically Real
Nancy Stevens
Authenticity. It's all the rage these days, but what does it really mean? If you are out of integrity, are you authentic or not? If you are following your passion, are you authentic or not? If you happen to act out when you are feeling anger, are you authentic or not? Interesting questions, for sure!
Well, in this episode, David and his guest Nancy Stevens are going to examine this concept in some detail. They'll be looking at what it means to be authentic, and how to bring that authenticity into all aspects of your life, so that you can accelerate your growth, maximize your potential, and elevate your fulfillment levels.
Make an appointment on your calendar and commit to joining them for the live presentation. You'll be glad you did!
December 18, 2019
Healthy Body, Healthy Soul
Jacquie Walburn
No matter how much work we do on ourselves to evolve and grow into the amazing Spiritual Beings we are all meant to be, one unavoidable fact seems clear: as long as we choose to remain on the physical plane, unconditional love and acceptance insists that we take good care of our physical health!
In this week's episode, David's guest will be Jacquie Walburn, who will shed some light on the importance of nutrition in maintaining vibrancy and energy—so that we can bring powerful focus and intention to all of those things that we are here to do. The more we choose nutrition elements that support life, the more we declare our own self-love—and of course, self-love is our starting point if we want to increase the level of love throughout the universe.
Mark your calendar and set the intention to join David and "Health Transformation Engineer" Jacquie Walburn. As Jacquie says, "Learn to love yourself from the outside in with food so that your body loves you back from the inside out."