Posts in Category: Identity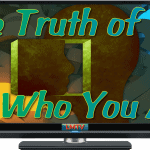 Chances are, you see yourself as much smaller and less significant than you really are. Believe it or not, nothing could be further from the truth!
If you want to know the truth of who you really are or why you are here, there are few tools more powerful to help you than the Repeated Question Game.